Introduction about 16G SFP+ BIDI optical module
November 30,2019 17:52:05
16G SFP+ bidi optical module is a kind of single fiber bidirectional optical module. In comparison, the single fiber bidirectional technology only uses one optical fiber to complete the work that the original two optical fibers can complete, which doubles the transmission capacity of the existing optical fiber, thus greatly saving the optical fiber resources. Today we will introduce the 16G SFP+ bidi optical module in detail.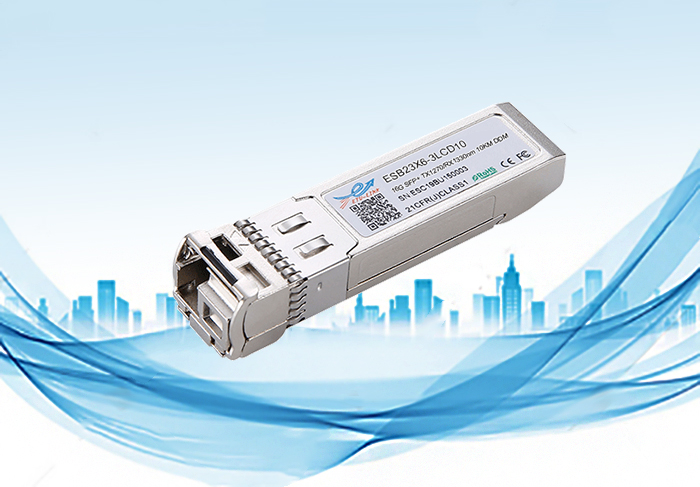 Product Description:
16G SFP+ bidi transceiver optical module is a high-performance, cost-effective module, which can support 16gbps data rate and 10km transmission distance through SMF.
The transceiver consists of three parts: DFB laser transmitter, PIN photodiode integrated with TIA and MCU control unit. All modules meet class I laser safety requirements.
Transceiver is compatible with the multi-source protocol and sff-8472 digital diagnosis function.
Product connection solution:
The 16G SFP+ bidi optical module adopts WDM technology and LC simplex interface jumper. It needs to be used in pairs to ensure normal operation. The operating wavelengths are 1270 / 1330nm and 1310 / 1270nm. When used with single-mode optical fiber, the transmission distance can reach 10km.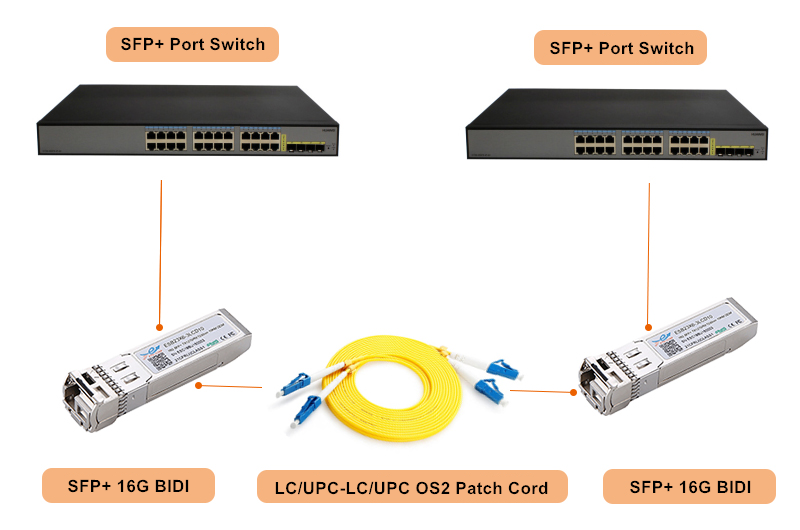 ETU-Link's optical module selects high-quality materials, strictly controls each step of product details, goes through multiple processes, and achieves the quality of ingenuity. In addition to quality, quality service is also a highlight of ETU-Link. Treat customers seriously and responsibly, think about what they want, and do everything conscientiously, no matter how big or small, to give customers a satisfactory result or reply, perfect and appropriate, considerate and comprehensive.
Related Tags : 16G SFP+ bidi SFP+ bidi optical module optical fiber
Previous :40G QSFP+ optical module type introduction and switch solution
Next :40G QSFP+ ER4 optical module product features and application