: +86-755-2328 4603
: Sales@etulinktechnology.com
: 4th Floor, C Building, JinBoLong Industrial Park, QingQuan Road, LongHua District, Shenzhen city, GuangDongProvince,China 518109
Special party for the birthday
Published:2016.07.22
Birthday is a common word, the Greeks believe that everyone has a fairy to protect them. Fairy was waiting on when people are born, maybe that's why people celebrate the birthday!
If birthday is on the working day, we always have to skip it, but this year's birthday is very special, we feel very touched ! Although there is no large party and very expensive gifts, but there is a group of colleagues like family, we gathered happily and really moved us deeply.
Enllon wrote the birthday wishes with hearts, the characters are vigorous and artist.
The birthday cake greeting cards is very refreshing, thanks all colleagues for their pay!
If the cake greeting card can be eaten, it must be very delicious.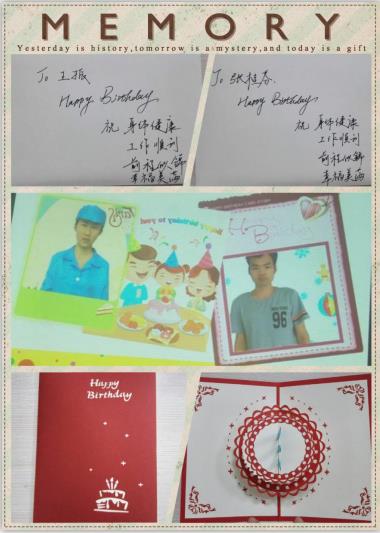 Eating is a great pleasure in life, we ate so much fruit this day, the VC is excellent! Our colleague is very creative, make the fruits beautiful. What's more, he used the brush to create a red egg according to the Chinese regional custom, we Chinese are really creative.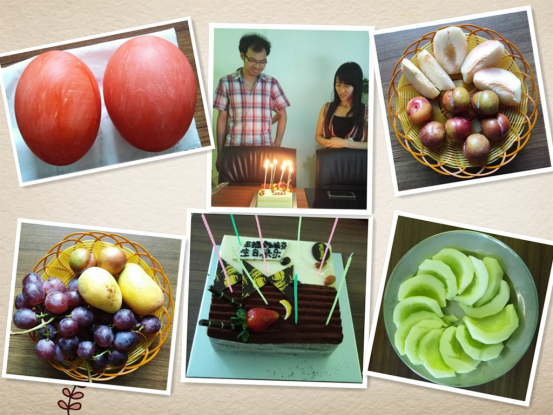 Then is the show time, many colleagues showed the other side of their wonderful!
Everyone has different pressures and hardships in this fast paced city, each party and leaving is memorable. Once we were strangers, Now we met, acquaintance, respect, not just friendship, we struggle together. Every order, every project, every customer's reception, all make us closer.
Thanks our parents for the growth, thanks the company for the trust, thanks colleagues for the caring. We will do everything with grateful heart. Let our family, our business and our comrades create a brilliant future together! Let time witness our wonderful future!
Hope everyone's birthday will be so meaningful every year!
Happy birthday!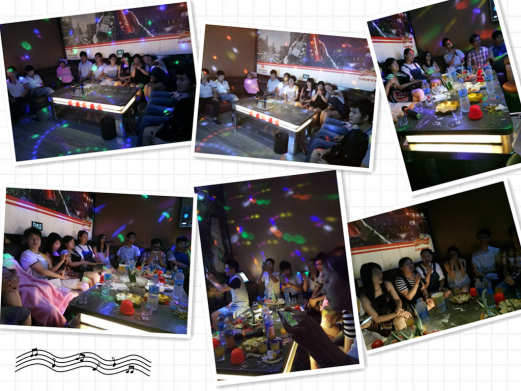 Previous :2016 Mid-autumn Festival Notice