100G AOC cable VS 100G DAC cable
November 13,2018 22:05:38
As we know, 100G AOC cable and 100G DAC cable have the function of transmitting data. However, there are some differences between them. Today we will introduce the differences between 100G active optical cable and 100G direct attach cable in detail.
What is the 100G AOC cable?
The 100G AOC cable refers to the communication cable that needs to use external energy to convert electrical signals into optical signals, or convert optical signals into electrical signals. The optical transceivers at both ends of the optical cable provide photoelectric conversion and optical transmission functions, and the transmission rate reaches 100Gb/s.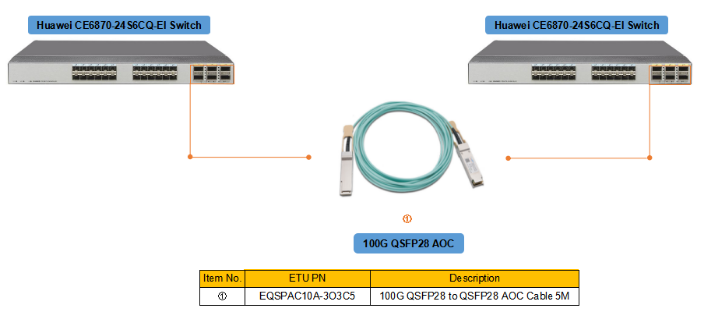 100G DAC cable using silver conductor and foam insulation core wire, which has good attenuation performance and low delay performance, that can make sure signal transmission is correct and the transmission speed can be increase, it is a short connection solution instead of the optical transceiver, the price is much cheaper than the same type of optical transceiver, which can effectively save the cost and lower power consumption, it has been widely welcomed in short-distance connection applications.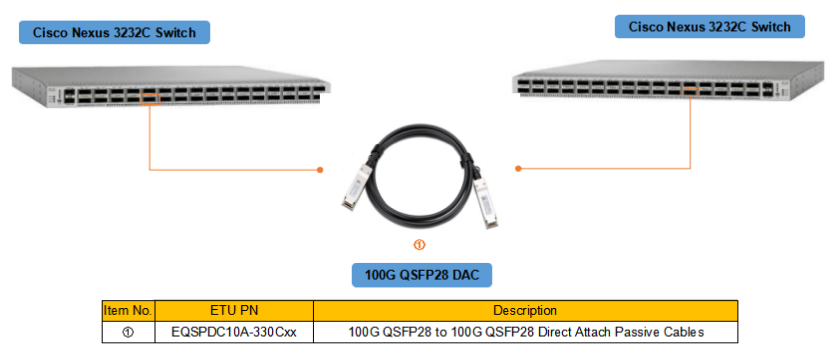 What is the structure difference between 100G AOC cable and 100G DAC cable?
It is simply understood that the active optical cable consists of two optical transceivers and one optical fiber patch cord, and the optical transceivers at both ends are composed of different length of OM3 or OM4 multimode optical fibers.
High speed cable is called DAC, both ends are connected to switch or server to realize short distance transmission. DAC cable can be divided into passive and active. Active DAC cables are just one more driver chip than passive high speed cables.
The classification of 100G AOC cable VS 100G DAC cable
100G AOC cable and 100G DAC cable can be divided into two types:
1) 100G QSFP28 to QSFP28
2) 100G QSFP28 to 4X 25G SFP28
The former with an optical transceiver receiver at both ends, realize one-to-one transmission; the latter is a 100G QSFP28 interface at one end and four 25G SFP28 interfaces at the other end, which can provide 100G data transmission for customers.
It should be noted that although the classification is not much difference between the two, the optical transceiver of the active optical cable is equipped with a built-in laser, while there is no laser inside the module of DAC cable .
With a strong and professional product research and development, systematic countermeasures and supply chain management team, ETU-Link can provide a series of DAC cable products for our customers, including 10G, 40G and 100G with many types, excellent quality, fast delivery and OEM customization.
For more details, welcome to visit our website www.etulinktechnology.com.
Related Tags : 100G AOC cable 100G DAC cable optical transceiver
Previous :Why cooperate with ETU?
Next :What are the differences between 25G DAC and AOC cable?