The application of optical transceiver on MikroTik Router
July 20,2016 15:42:20
Optical transceiver is not only used on the switch, but also on the router, one of the famous is MikroTik Router.
MikroTik is a Latvian company which was founded in 1995 to develop routers and wireless ISP systems. MikroTik now provides hardware and software for Internet connectivity in most of the countries around the world.
Main products: Router OS and Router BOARD.
Today we will share a new product --- Mikrotik CCR1072-1G-8S+.
The new flagship router, the CCR1072, is powered by a Tilera 72 core CPU, each core is clocked at 1GHz, and to fully utilise this power, the CCR1072 is equipped with eight independently connected 10G SFP+ ports.

Highest performance
※ 100 Mpps of data throughput
※ Up to 80 Gbit/s throughput
The corresponding model of MikroTik module and ETU-Link module: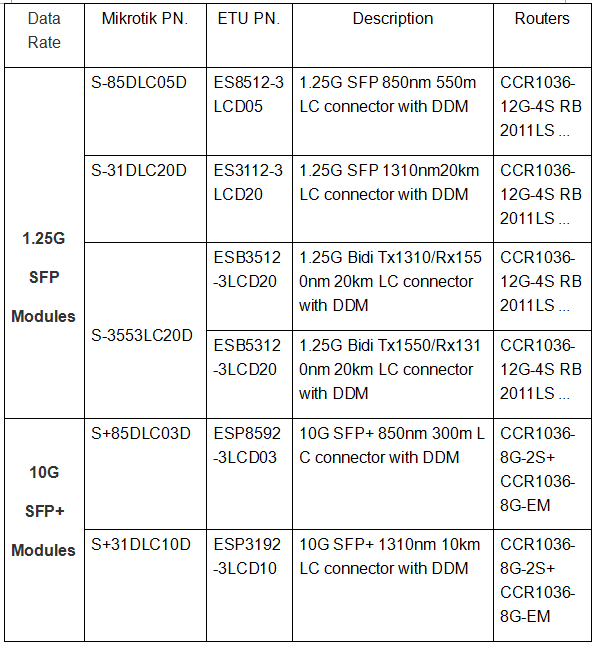 Comparison:


If you are interested and need some samples, welcome to contact our sales any time, they will reply you within 24 hours, best service for you.
elva@etulinktechnology.com/sales01@etulinktechnology.com/sales02@etulinktechnology.com/sales03@etulinktechnology.com/ sales05@etulinktechnology.com/sales06@etulinktechnology.com/ /sales07@etulinktechnology.com.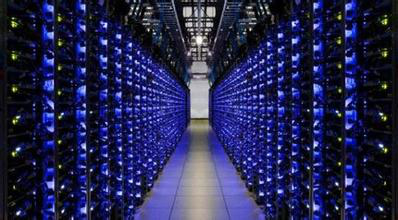 Related Tags : Optical transceiver Zyxel SFP transceiver Indoor Optical Fiber
Previous :Comparison of 100G QSFP28 with CFP, CFP2 and CFP4