Intentions packaging,win customers' favor
July 25,2016 17:28:22
The packaging of product, can reflect the profession of products and take customers seriously. A packaging with heart, will give customers a deep impression and win the favor of customers.
There several classification of packaging, respectively is the carton, wooden box, express bag and PVC tube.
As long as the size is appropriate, the carton can be almost used as the outer packing of all the goods, it's purchase cost of packaging materials is relatively high, but the protective effect is better.
In order to ensure that the product is not damaged when the customers receive the goods, ETU-Link Technology Co., Ltd chose the carton packaging, each package will put filler.
※ The size of the carton should be slightly larger than the dimensions of the cargo.
※ The selection criteria of the filler should be large volume and light weight.
※ The bottom of the carton needs to be put a layer of filler,so also all around.
※ Put a layer of filler above the goods before sealing it.
The properly packaged goods is not only convenient for transportation, loading and unloading, handling, storage, safekeeping, inventory, display and carry, but also with no loss or theft, to provide convenience for all aspects.
In order to make everyone know some packing details of our products, the drawings are as follow: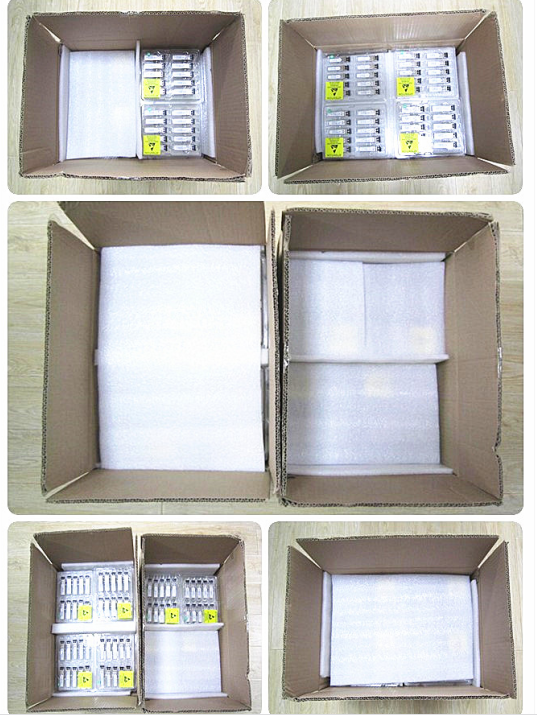 Our products are mostly optical transceiver, the weight is very light, its net weight is only 0.02kg/pcs.

Our company has the following transport modes:
1.Shenzhen DHL, HK DHL
2.Customers' local: DHL, FEDEX, UPS, TNT, etc.
3.ETU or customer account (DHL, FEDEX, UPS, TNT, etc.)
HK DHL is the cheapest transport modes.
ETU-Link Technology Co., Ltd has been very carefully in the packaging of goods, has won a lot of recognition and appreciation from many customers.
Related Tags : Optical transceiver Indoor Optical Fiber 1.25G SFP Transceiver
Previous :How to Test a Optical Transceiver?