November 20,2017 16:56:02
As we all know, the application of

Optical Transceivers module

is very extensive, while the GLC-T is rare. Maybe some people will think that is the performance of the optical module higher than the GLC-T caused this phenomenon. But this is wrong, GLC-T performance is also quite good, but also has unique advantages. Today we will give you a brief introduction of GLC-T in this blog.
Firstly we have to know what the GLC-T is.
GLC-T

also called photoelectric conversion optical module, it is a hot pluggable module, packaging form is SFP, connector type is RJ45. According to the different rates can be divided into 1000M, 10/100/1000M, 10/100M and

10G SFP+

GLC-T.
GLC-T conforms to SFP MSA and IEEE Std 802.3-2002 standard, with low power consumption, high performance and compact design features. It is mainly used in short distance data transmission.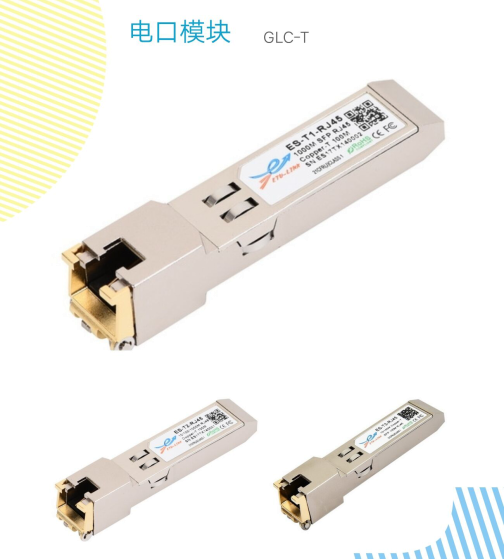 GLC-T and optical transceiver can be applied on the switch, the function is to achieve the photoelectric conversion, so what are the differences between them? Let's learn together!
Different interfaces: GLC-T interface is RJ45, and the optical module interface mainly is LC, also has SC and MTP/MPO interface.
Different collocation: GLC-T usually used with Cat5, Cat6, or Cat7 cable, while the module is connected with the patch cord.
Different parameters: GLC-T doesn't have wavelength, but optical module does, common are 850nm, 1310nm and 1550nm.
Different components: GLC-T without core components of optical module —— laser.
The installation steps of GLC-T:
GLC-T one end is connected with switch, the other end is connected with the cable, the following is the detailed installation steps, hope can help you in the installation and use of glc-t!
Step 1: In order to prevent ESD damage, it is recommended to wear anti-static bracelet.
Step 2: Take glc-t, label is up, gold finger down.
Step 3: Push the GLC-T gently into the slot in the horizontal direction, until you hear the module blocking the slot. When it is in close contact with the slot, no further push into the module.
Kindly reminder: If the glc-t encounter obstacles in push, please don't push it forcibly, you can re insert or replace glc-t.
Step 4: Observed glc-t indicator light is normal or not, judge whether it has started.
Step 5: Insert the Cat5, Cat6 cable into the RJ45 interface.
Step 6: Make sure the cable has been inserted firmly.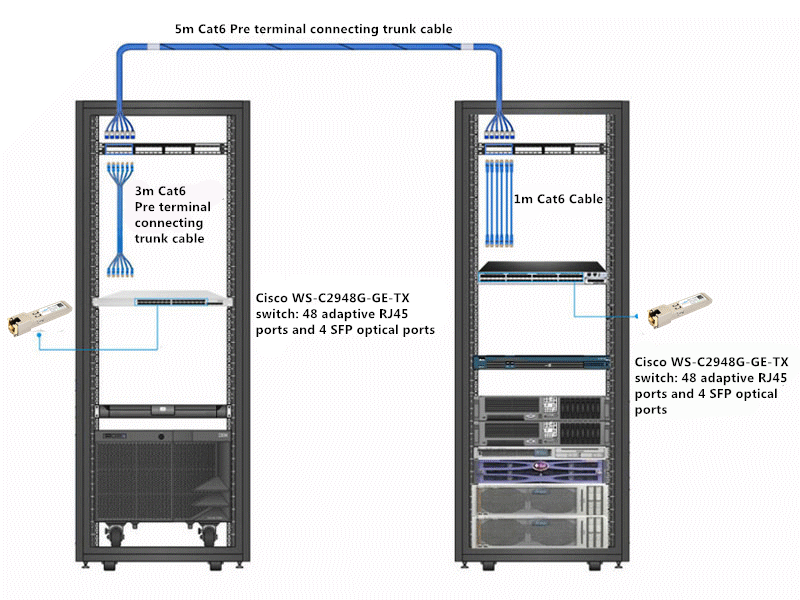 GLC-T is a kind of low-power module different from optical module. ETU-Link can supply abundant and stable performance glc-t, including 100M glc-t, 10Gigabit glc-t and 10/100/1000M adaptive glc-t. For more wonderful details about glc-t, welcome to visit our website:

www.etulinktechnology.com

or contact our sales at sales@etulinktechnology.com.
Related Tags : GLC-T SFP Transceiver 10G SFP+ GLC-T SFP Transceiver RJ45 Copper SFP Transceiver Module
Previous :How to Use Fiber Media Converter in Your Network?