Look back 2018, Embrace 2019
September 27,2018 22:08:27
Time flies, 2018 is nearing the end, and soon it will be coming in 2019. Standing at the end of 2018, Looking back, ETU-Link's experiences has become a landscapewe. ETU-Link has also been making new progress in the breakthrough, and also thanks to the friends and customers who have given us the power and the power to move forward. Grateful for these historical moments, recording a "growth and harvest" in 2018.
What are the major events that ETU-Link has experienced in 2018? And listen to us to tell you!
April(4.24~4.27): Take part in the Russian exhibition, the Russian Communication and Information Electronics Show (SVIAZ ICT) is an excellent platform for communication and network manufacturers and service providers in the world.which has an important influence in international professional exhibitions. It has become the best platform for enterprises from various countries to enter the Russian market.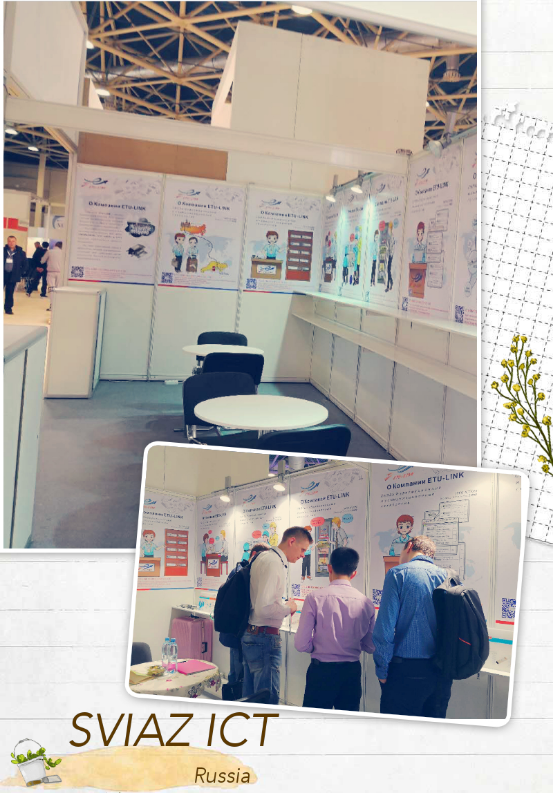 June(6.26-6.28): Take park in Singapore exhibition, which is the largest and most influential ICT seminar in Asia's , namely Communic Asia summit in 2018.
Do you remember the grand event at the show? Our high-quality products and special style of booths attract a large number of customers attention and our customers are constantly coming.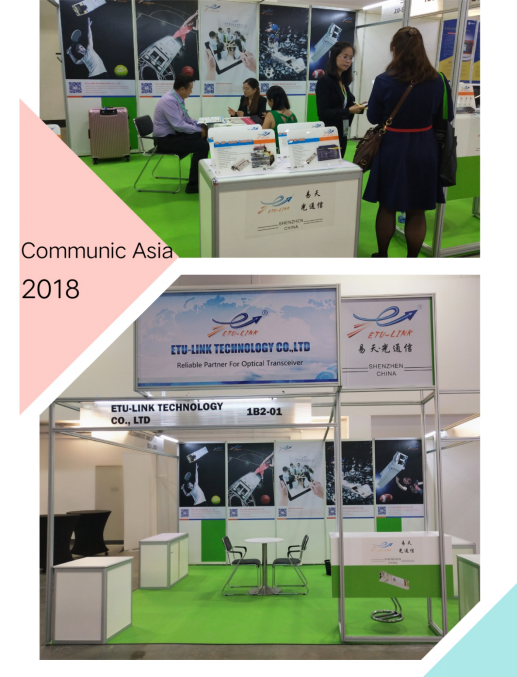 September(9.5~9.8): Take part in CIOE, which is the largest, most influential and authoritative professional opto-electronics exhibition in the world -- the 20th China International Optoelectronic Exposition (short name:CIOE).
What was the most impressive moment?We all thought about the lottery at the exhibition, Yes,I can't forget the dancing posture of our clients and friends.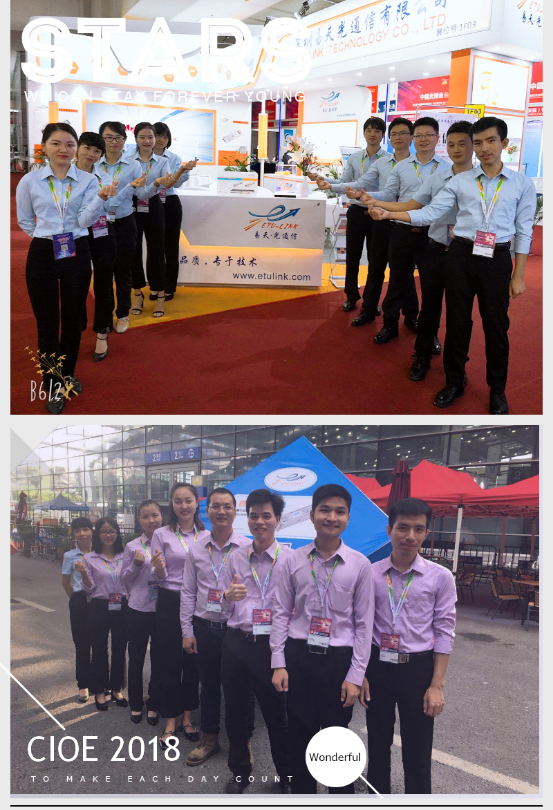 September(9.24~9.26): Take part in ECOC exhibition in Rome. ECOC, as a professional optical communication industry exhibition in Europe, it will be hold in turn in European countries every year. 2018 is the 44th ECOC held in Rome.ECOC is not only a perfect place for Chinese companies to seek business opportunities in the European market, but also a stage for them to learn about the latest market and technology trends in Europe.
The ECOC exhibition has come to a successful conclusion yesterday. I believe our friends will have a lot of gain and look forward to their return!
It will travel far away in 2018. ETU-Link is grateful to everyone for their hard work. Thank you for your efforts in not changing your heart. Looking back 2018, there are growth, harvest, In the new year, new goals, new journey, we look forward to working with you and continue to create brilliant future together!
Related Tags : SVIAZ ICT2018 Communic Asia 2018 CIOE 2018
Previous :How to check the signal intensity of SFP optical transceiver
Next :25G Technology: The best solution for the new generation data center