SGMII optical transceiver
November 14,2016 11:12:41
SGMII is a unfamiliar but familiar communication industry terminology, maybe someone knows a lot, someone knows a little. If we ever meet the demand of this product, we learn about it. SGMII--Serial Gigabit Media Independent Interface transmits the common high-speed serial signal. It's the connection bus of Ethernet MAC and PHY.
ETU-Link has a product with SGMII function --- SGMII optical transceiver.
It's special function is that Gigabit rate can be converted into 100M, and then carries on the high-speed serial signal transmission.
SGMII divides into single mode and multimode, with DDM and without DDM optional function.
SM: 2KM, 10KM, 20KM
MM: 2KM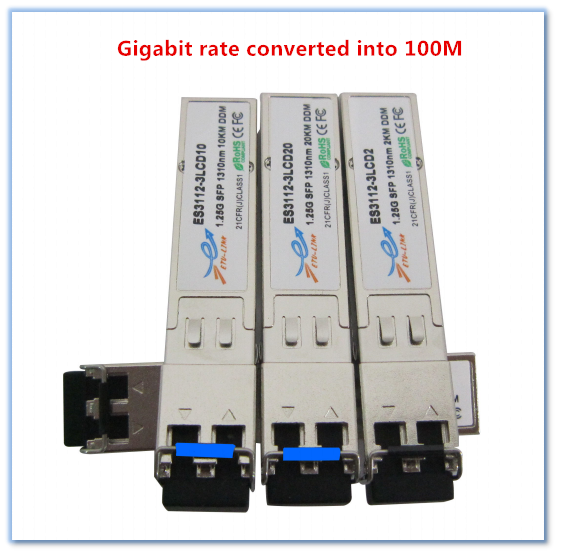 Our company provides SGMII optical transceiver with two kinds of chip solutions:
1.Marvell, is one of the world's leading semiconductor manufacturers , it provides a full set of broadband communications and storage solutions.
2.Broadcom, is the world's leading cable and wireless communications semiconductor company.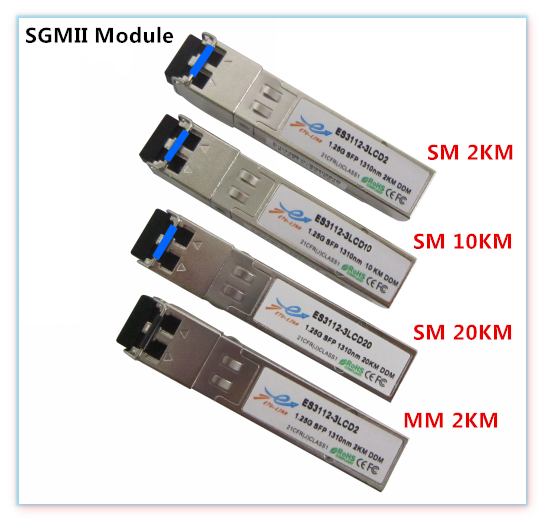 http://www.etulinktechnology.com/ge-100fx-spring-latch-sfp-transceiver-20km-reach_p165.html or directly contact with our sales team sales@etulinktechnology.com.
Related Tags : SGMII optical transceiver
Previous :Do you know how the order process is?
Next :Do you know what devices are needed for optical module testing?