The achievements in scientific research in 2018
November 05,2018 14:16:03
The time is flying! There are less than three months left in 2018, and some maybe feel that time is too slow and some will feel that time is too fast.The big family of ETU is expanding day by day, from the beginning of the trading company to own its own production line, from more than 100 square meters to more than 1,000 square meters of plant, from a few employees to dozens of employees, in just a few years, ETU can have such rapid development, all these are inseparable from the support of our research and development(R&D) team.
During this year, our research and development team devoted themselves to research and innovation. Thanks to their unremitting efforts, make the research and development results fruitful, and the following three utility model patents have been obtained.
1. A heat dissipation cover for transceiver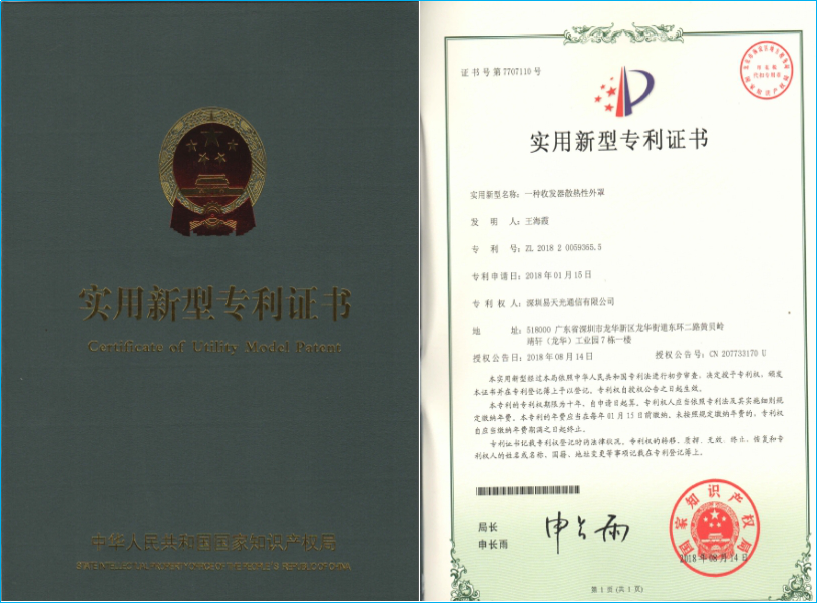 2. An environmental friendly moisture proof flame retardant active optical fiber cable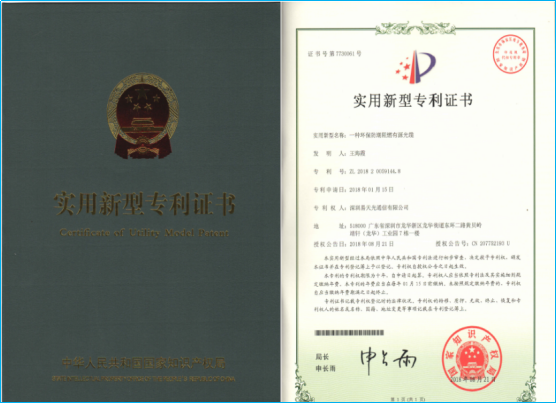 3. An auxiliary connection device for communication optical fiber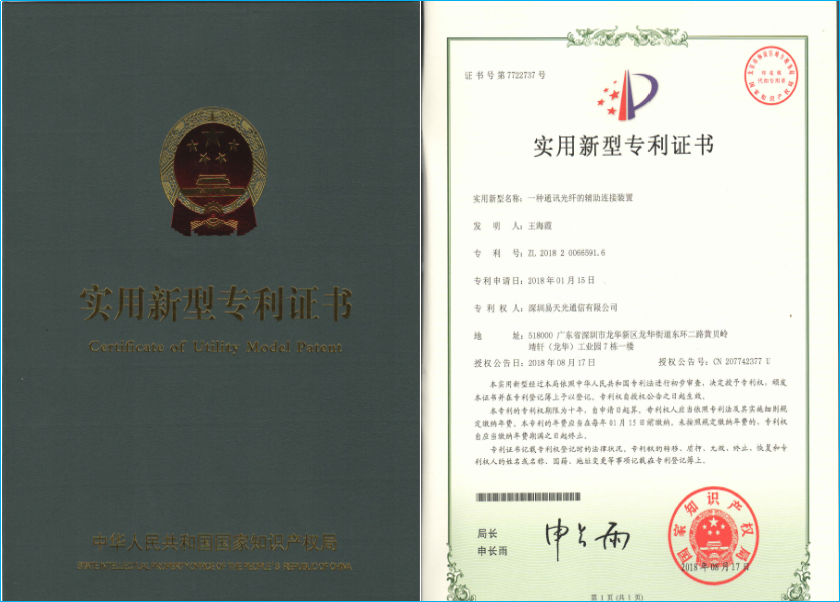 In addition to the software patents have achieved results, in the production of software programs have also made a number of contributions, such as the basic knowledge assessment system.
The basic knowledge assessment system
The basic knowledge assessment system collects the knowledge of procurement, sales, research and development, production, products and other types. As a member of ETU, exams will be held on every Friday. Work and study will not fall.and you can learn many aspects skills, comprehensive development.
With such excellent learning software, we believe we can make great progress in our work.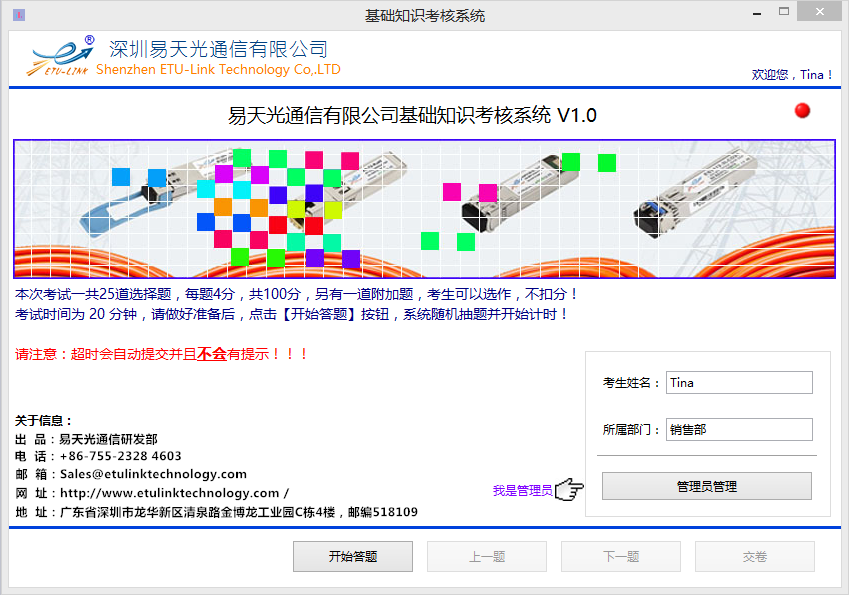 As an R & D innovation enterprise, patent acquisition may not fully represent the company's R & D level, but provide a reference at least. At the same time, it can also explain the company's team for the honor of yearning. Our company is also moving towards higher and stronger, get more people's recognition.
2019 is not far away, and it's a crucial year for us. We are full of confidence in the R&D team. We are confident that the R&D team will achieve more patents and Copyrights in the coming year, and achieve more outstanding achievements in the development of new projects. Let's look forward to more brilliant ETU!
If you are interested, please pay attention to our blog, WeChat public number (ETU-LINK), we are willing to share you with more knowledge and the development of our company!
Related Tags : SFP+ optical transceiver Optical transceiver Indoor Optical Fiber
Previous :The choice for big data era——40G QSFP+ AOC