The Introduction Of Cisco Switch Models
April 12,2016 00:50:36
Cisco System Inc. is known by all. With its IOS( Internet Operating System ), Cisco company is absolutely in a leading position in the multi protocol router market. At present, in Internet, nearly 80% of the routers from Cisco. In fact, in addition to the router this leading product,Cisco also has a full line of network equipment,including hubs, switches, access servers, software and hardware firewalls, network management software, etc.
Cisco Switches divide into Cisco Nexus Series switches and Cisco Catalyst Series switches.
The switch products of Cisco take "Catalyst" as a trademark,it contains more than a dozen series like 1900, 2800, 2900, 3500, 4000, 5000, 5500, 6000, 8500 etc.
CISCO Nexus series switches: CISCO Nexus 5000 series, CISCO Nexus 7000 series, CISCO Nexus 9000 series.
With the continuous development of optical fiber communication products, customers

pay more attention

to the

compatibility

of optical transceiver

.

ETU-Link Technology Co ., LTD

as a

professional manufacturer

of

optical transceiver

, we have the

specialized switch

to test the product to

check whether the products work normally and audit the eeprom information

.
The following is a brief introduction about the Cisco Nexus Series Switches.
CISCO Nexus 5000 series switches:
Nexus Cisco 5000 series switches is a component of the Cisco Nexus series data center switches.It provides an innovative architecture,simplify data center transformation.Nexus Cisco 5000 series has extensive,ecological system composed of industry leading technology partners,can be able to meet the requirements of next-generation data center.Including dense multi-point transmission, multi-core, virtual machine optimization services, etc.In these next generation data centers,infrastructure continues to expand, the workload needs to continue to improve.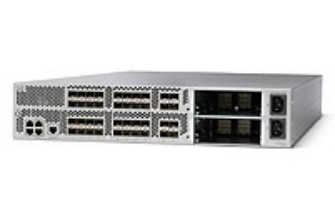 CISCO Nexus 7000 series switches:
Nexus Cisco 7000 series switch is a modular data center product series,suitable for highly scalable Gigabit Ethernet Networks,the speed of the switching matrix architecture can be extended to more than 15Tbps.Nexus Cisco 7000 series is built on a mature operating system,with enhanced features to provide real-time system upgrades,and excellent manageability and maintainability.Its innovative design is dedicated to support end to end data center connection,integrate the IP, storage and IPC (inter process communication) network into a single Ethernet switch architecture.
As the first product of next generation switch platform,Cisco Nexus 7000 provides inherent flexibility, combined with the data center availability, stability, scalability and manageability and optimization function.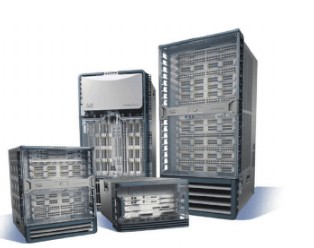 CISCO Nexus 9000 series switches:
Cisco Nexus 9000 Series switches enable customers of any size can enjoy the advantages of next-generation data center switching capabilities.Cisco Nexus 9000 Series contains a series of modular switches and non-modular switches.With scalable, high performance, low power consumption, and a complete virtual scalable local area network (VXLAN) and using Generic Routing Encapsulation network virtualization (NVGRE) function.
Cisco Nexus 9000 Series provides function optimization specifically aimed at data center:
G.Simple management

Our transceivers are compatible with Cisco switches, welcome the customers from all over the world to visit our factory and jointly more business together to create a better future!

Related reading: Cisco DAC compatible Cisco GLC-SX-MM SFP modules
Related Tags : Cisco Switches Cisco DAC compatible Cisco GLC-SX-MM SFP modules
Previous :How To Break The Sales Of The Homogeneous Product?
Next :The Training of Products