What is the working principle of the optical transceiver?
December 14,2016 15:22:56
Due to the development of microelectronic technology, active and passive optical devices technology, optical transceiver has become the mainstream of the common optical module in recent years. Although the optical module package, rate, transmission distance is different, but its internal composition is basically the same. Today we will learn and explore the working principle of the optical transceiver.
Optical module introduction
Optical module is a carrier for the transmission between the switch and the device, is the core device in the optical fiber communication system.The main function is that the transmitting terminal converts the electrical signal of device into an optical signal.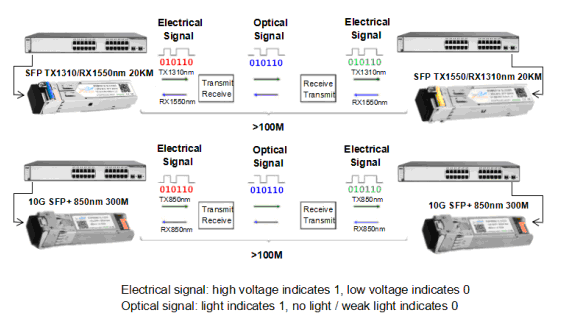 Optical module structure
The optical module is composed of the optoelectronic device, function circuit and optical interface and so on, optoelectronic devices including transmit and receive.
Optical module classification
The optical module can be divided into optical receiving module, optical transmitting module and optical transceiver etc,. Main function of optical transceiver is to realize photoelectric / electro optic conversion, including optical power control, modulation and transmission, signal detection and limiting amplification decision regeneration function. SFP, SFP+, GBIC, XFP, 1x9 etc are common.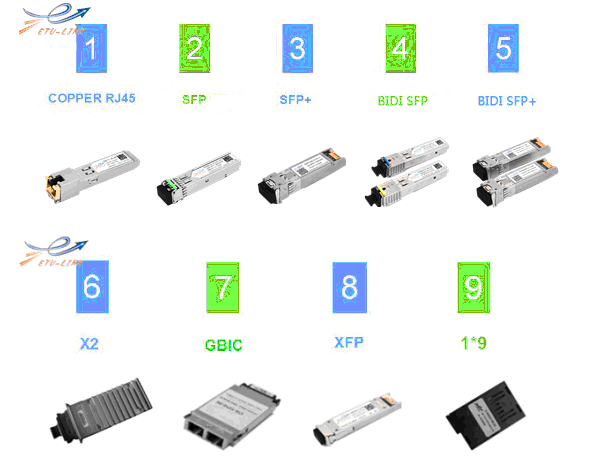 So we can conclude that the role of optical modules can be understood as a transfer device of the transmitting and receiving signals, is a bridge for the transmission of electrical signals. ETU-Link provides all of the optical module types mentioned in the text, complete models, low loss, cost-effective. In addition, we also provide OEM customized services to meet your different needs.
Related Tags : Optical transceiver SFP Transceiver Active Copper Cable
Previous :Cost-effective optical transceiver recommendation
Next :About CWDM SFP