Basic Knowledge About GPON SFP Transceivers
June 14,2018 21:46:53
Today we will introduce some basic knowledge about GPON SFP optical transceivers.
GPON is one of the key technologies that are being used in fiber-based (FTTx) access networks, including fiber to the home (FTTH), fiber to the business (FTTB), fiber to the
curb (FTTC), etc.
1.What Is GPON SFP?
GPON SFP is one type of gigabit optical transceivers that are used in GPON system.
GPON SFPs utilize both the upstream data and downstream data by means
of Optical Wavelength Division Multiplexing (WDM).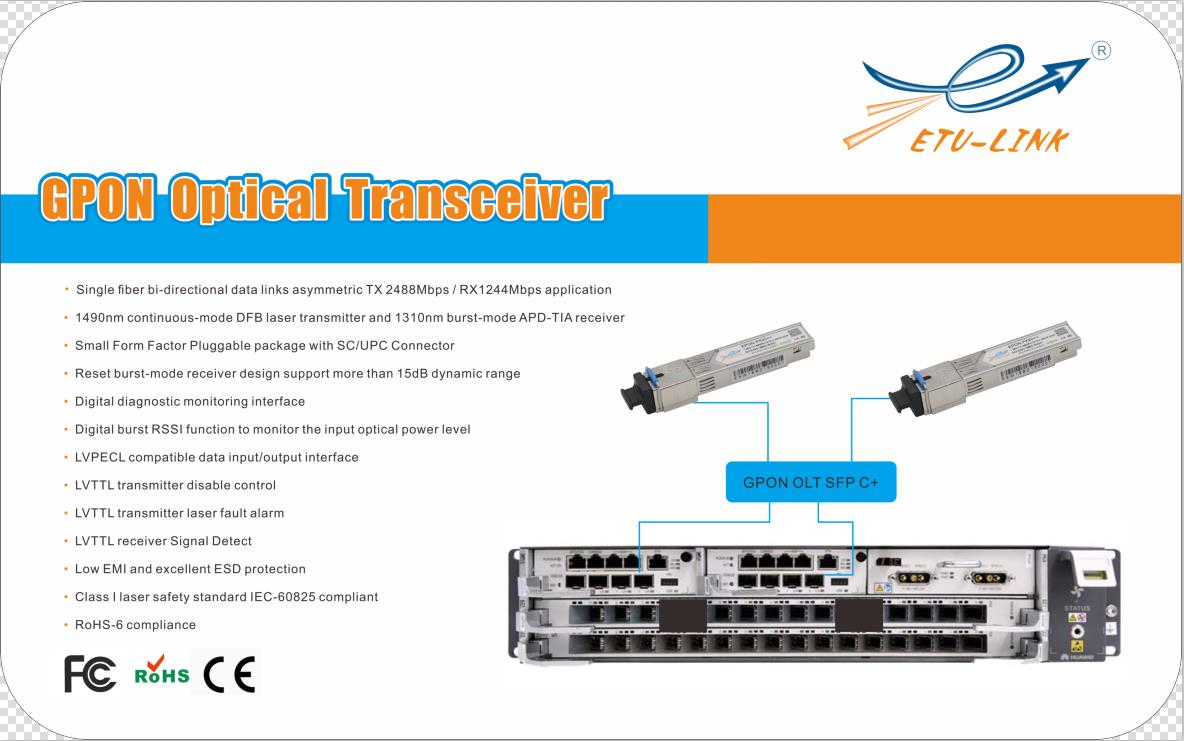 2.GPON SFP: Class B+ vs. Class C+
GPON SFP transceivers are categorized into GPON OLT SFP and GPON ONT SFP or GPON ONU SFP depending on the devices they are used in.
And there are Class B+ GPON SFP and Class C+ GPON SFP. The major differences between them are the transmit power and the receive sensitivity.

3.The transmission mode of GPON SFP
One GPON OLT SFP at the Central Office communicates with multiple GPON ONT SFPs with the help of fiber optic splitters.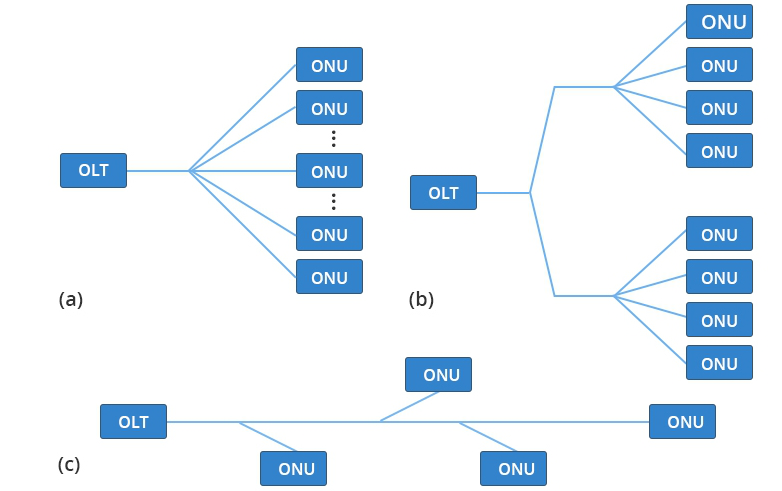 4.Benefits of Using GPON SFP
Using GPON SFP is considered a more convenient and cost-effective solution for the end customers.
And it also reduces the devices that need to be provided by the Internet service provider (ISP).
It benefits both the service providers and the end users to some degree.
If want to know more about GPON SFP modules, welcome to visit our website or contact with our sales at sales@etulinktechnology.com. They will give you the professional answer.
Related Tags : SFP Transceivers GPON SFP GPON OLT SFP
Previous :Answers for Copper-T RJ45 Modules
Next :How to select GLC-T, GLC-TE and SFP-GE-T Copper SFP module?