Answers for Copper-T RJ45 Modules
June 15,2018 09:12:33
Those days, so many customers asked us about the Copper-T RJ45 modules,
Some asked for the goods, some need the problem supports.
Now let us share some with you, hope it can be helpful for you to enhance you market.
1. Which Copper-T can have in the market ?
For the Copper-T RJ45 types, pls check :
| | |
| --- | --- |
| No. | Types |
| 1 | 10/100M SFP Copper-T RJ45 100m |
| 2 | 10/100/1000M SFP Copper-T RJ45 100m |
| 3 | 1000M SFP Copper-T RJ45 100m |
| 4 | 10G SFP+ Copper-T RJ45 30m |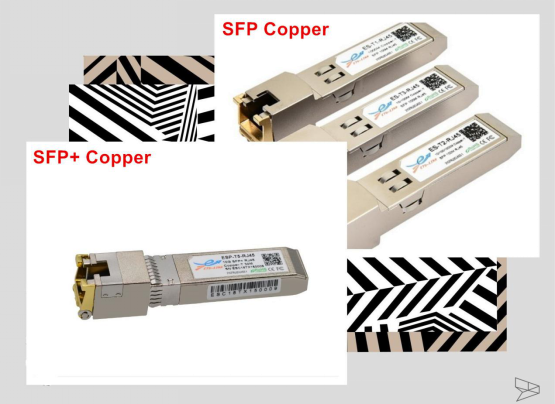 2.What are the differences?
10/100M Copper-T can only used for 10/100M,
1000M can also only used for the 1000M,
But the 10/100/1000M can be used for 10 or 100 or 1000M , and it will select the rate when working ,
It is an Adaptive module.
10G SFP+ Copper-T can used for 10G / 5G /2.5G / 1000Base as the data sheet showed.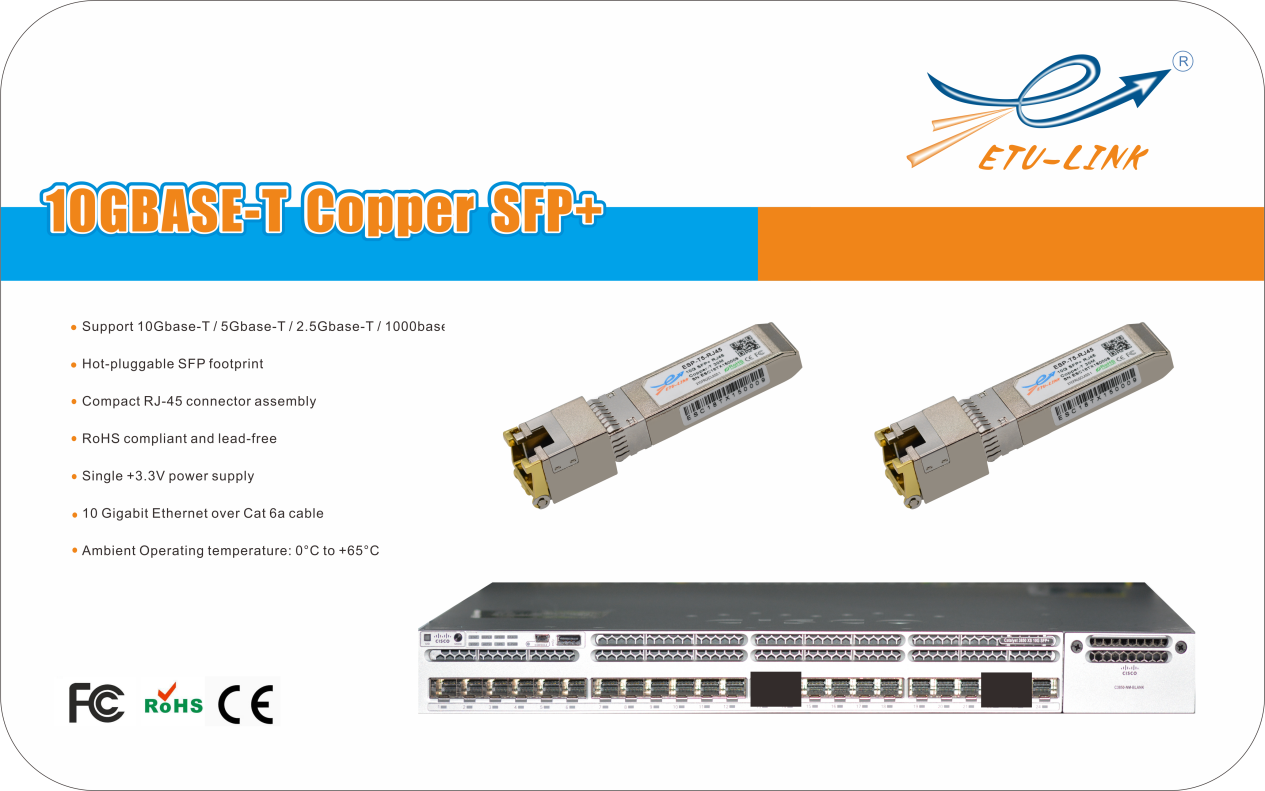 3. Which one has better compatibility in general?
For the compatibility, it is as the SFP modules,
All has the same level compatibility.
4. Which one has the largest market requirement ?
For our experience, 10/100/1000M has the largest requirement than others.
5. Are those SFPs support RX LOS pin for link indication?
Generally, the Copper-T don't set for the RX LOS,
But if want, it can do as you want.
We now tested for HUAWEI & Cisco for the RX LOS for 10/100/1000M copper-T, Cisco is OK, HUAWEI need test more, and we guess that HUAWEI switch don't have this function when plug Copper-T modules.
6. i.e., on Cisco ASR1002 only 1000 version worked, on an IPTV server only 10/100/1000 worked..
For the ASR, it is belong to the Cisco,
At the beginning, the market only has the 1000M copper-T RJ45 , and it is designed by Cisco,
So with the long time goes, the most Cisco switch also design their switch with the 1000M Copper-T port.
The 10/100/1000M Copper-T is designed later with the market and customer requirement.
7. Which Copper-T RJ45 ETU support.
ETU-Link company supply all the types copper-T as the above showed.
And compatible with Cisco / Juniper / Dell / Brocade / MikrTik...ect.
If any interest in our products, welcome to contact our sales at
sales@etulinktechnology.com
Related Tags : Copper-T RJ45 RJ45 Modules SFP+ Copper-T RJ45
Previous :New Ethernet Standard------25GbE