Can optical module write code bytes exceed 16 bits?
March 12,2018 08:58:54
Saving the cost is a very important and factor in a large network transmission system, especially when it needs lots of the modules. So then the compatible optical transceiver appeared to solve such problem.
In this industry, it should be known that if want the compatible optical module to work properly on a brand switch, like Cisco switch, then we must write the corresponding CISCO code in the module.
Recently, both online and offline customers, the product PN they provided are more than 16 bytes. We have to communicate with them that the code model can't exceed 16 bytes, need to reduce it to less than 16 bytes. This will waste time for both sides, because customer may have to confirm the model with his superior or their customer, it must spend a lot of time, which may affect the speed of delivery.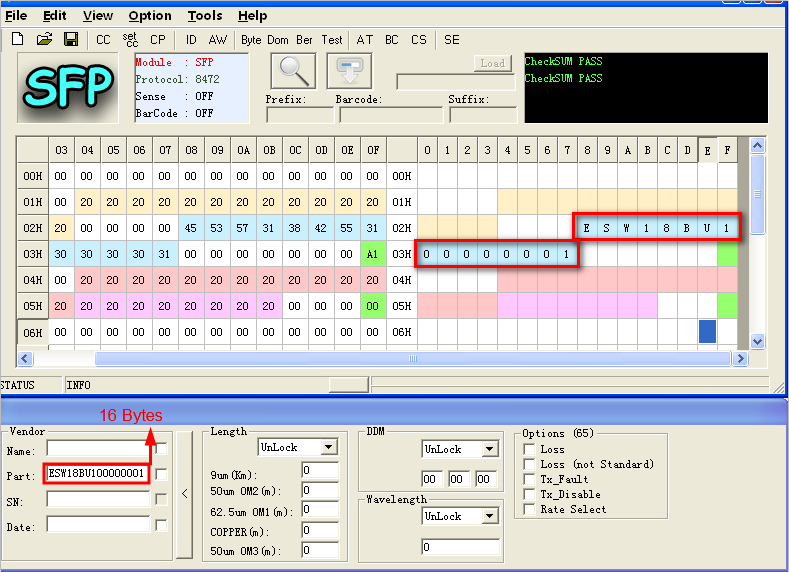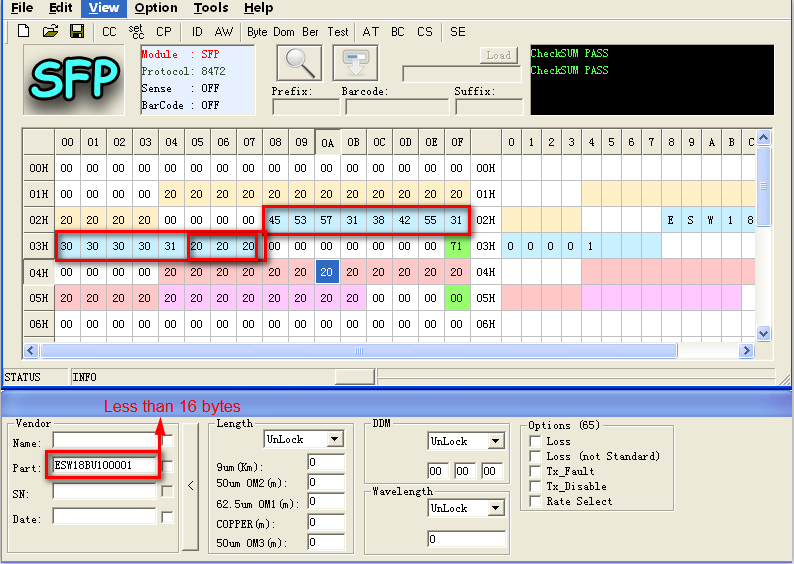 As you can see from the picture above, the PN can't exceed 16 bytes when writing code, if less than 16 bytes, we will fill with 20 to meet it.
Therefore, if the product PN is over 16 bytes, please take out a little precious time to reduce it to 16 bytes or less. To avoid subsequent spending more time to confirm, so as to improve the work efficiency to ensure that the goods can reach your hand in time.
The price of compatible module provided by ETU-Link is highly competitive, providing three years warranty, can be fully compatible with CISCO or other brands. Whether it is a small, medium, or enterprise network business, is a good choice. For more details, welcome to contact our sales: sales@etulinktechnology.com
Related Tags : optical module Optical Transceiver BIDI optical module
Previous :Understanding of 10GBASE-T SFP+ Copper Transceiver Modules