Focus on 25G module market
June 20,2016 16:09:58
With the rapid development of optical communication, most of manufacturers devote to 25G switch. Eg: HUAWEI CE8860---the industry's first 25GE access TOR switch.CloudEngine 8860(CE8860)series switch is a new high-performance, high-density, low-latency flexible card Ethernet switch.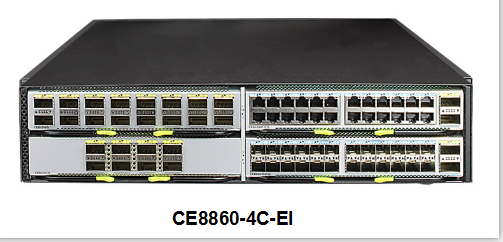 CE8860 switches provide high-density 100GE/40GE/25GE/10GE ports, support data center characteristics and high-performance stacking. Help the enterprises and operators to build data center network platform. CE8860 switches are applied in the core or convergence of the data center, but also can be used for the core or convergence of the campus network.
CE8800 can build flexible, virtual and high-quality data center network combined with the HUAWEI CloudEngine series data center switch CE12800/ CE7800/ CE6800/ CE5800, meet the needs of Cloud computing data center on the network.Some manufacturers have some problems on the transmission distance of 25G module. Up to now, the transmission
distance of 25G SFP+ SR product can only up to 100M. The interconnection between backbone and metropolitan area network is imminent. According to this market demand, our engineer is focus on this area, R&D 25G module that a long-distance single channel SFP+ ER 25G optical module.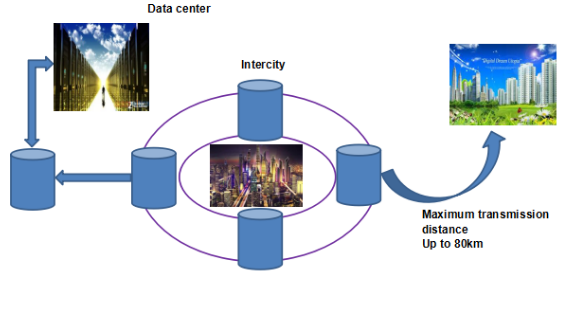 25G SFP+ ER is a package form based on SFP+, supports 25G Ethernet standard. It can provide 25Gb/s of error-free transmission, and can be used in the device of high-density
25G Ethernet switch and network interface. The working wavelength is 1550nm and the transmission distance can reach 40km.

The main technical innovation points:
1) High speed rate: 25G SFP+ products is a great speed upgrade based on the 10G SFP+ products.
2) Long transmission distance: 25G 40KM is an unprecedented challenge, but also an opportunity for the field of optical communications.
3) Integrated design: Put all chips on a PCB, higher integration, intensive devices, simple space structure, is good for the design of dissipate heat.
4) Based on theory: Using SI simulation technology, based on the theory, combined with the existing technology platform to improve R & D efficiency and reduce costs.

The direction of development
※ High speed date rate
※ Long distance
※ Hot pluggable
※ Low power consumption
※ Low cost

As a technology-based enterprises, ETU-Link Technology Co., Ltd pay much attention to the personnel, we regard technology services and product services as innovate
competence. We have the experienced product R&D elite and sales team. They are our strong technical support and valuable service resources.

ETU-Link Technology Co., Ltd devote to build a professional platform, provides full range of optical network products and services. Provides a complete and efficient optical
network deployment solution, high-quality optical products, professional technical support and perfect service system for the majority of users. And we also provide SFP+ optical module,Multi-mode optical transceiver. Welcome to join in us!

This project has recognized by many customers and suppliers, we have discussed with multi expert on technology and think that the product meets the technical requirements and
the development needs of the industry. Therefore, the project has a great prospect in the domestic and foreign markets. We are are in pre negotiations with numbers of
customers at home and abroad, this project is expected to be completed within 2 years. According to the development of optical communications market, 25G SFP+ single channel
products can replace 10G SFP+ in the future. 25G products will be the core of the market soon.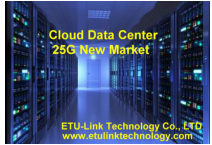 Related Tags : Multi-mode optical transceiver SFP+ optical module SFP Transceiver
Previous :The introduction of Allied Telesis switch models
Next :The comparison between ETU and other optical transceivers