August 26,2016 15:13:26
Many people do not know the distinctions of DAC and AOC, so sometimes it will bring troubles. So let us talk about the DAC & AOC together today!
What is DAC?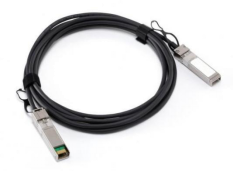 Direct Attach Cable, simplified as DAC, usually called direct connected cable or direct connected copper cable.
Direct Attach Cable has two types:
1. 10G SFP+ DAC
2. 40G QSFP+ to 4 SFP+
This cable can not replace the port, the module head and the copper can not be separated.

In the data center, copper cable is usually used in connecting the server and storage area network (SAN). Most is direct attach copper cable, and the passive copper cable is the most using.
For the cheaper price and higher transmission speed of passive copper cable, it becomes the best service solution of realizing the short distance transmission.

DAC Application:
DAC is usually used in the optical port switch, such as LY2 switch.


What is AOC?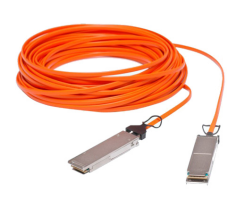 Active Optical Cable, simplified as AOC.

AOC Application:
AOC is made of integrated circuit components, using for procession high rate and high reliability transmission equipment in data center, HPC, bulk memory equipment and so on. It generally satisfy the industrial standard electrical interface, by inter ex-change of electric-optic-electric and using the superiority of optical cable to transmit the data.

AOC Structure:
Active Optical Cable = two optical media converters + optical patch cord

DAC can be active and passive, but AOC is always active. The types of passive and active optical cable in data center is showed as the following picture: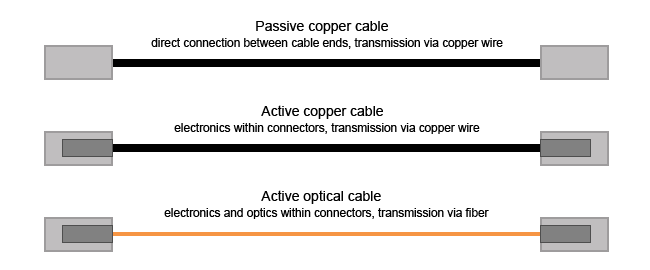 Thanks for your reading! Hope those can be helpful for you to enhance your knowledge of DAC and AOC!
If want more products information, please visit our website.
We usually update our Blog every week! www.etulinktechnology.com
Hope share the knowledge and grow up together! Thanks a lot!
Related Tags : 40G QSFP+ optical media converters optical patch cord
Previous :Training from purchasing manager
Next :What preparations we need to do when customer reception(2)