July 12,2016 09:56:25
The weather is not bad today, cloudy and breezy, a comfortable weather. But several male colleagues are yawning. They were staying up late to watch the UEFA Euro.
Today will talk about my view on the UEFA Euro.
UEFA Euro 2016 is the fifteenth European football championship. In this summer, every 4 years of the UEFA Euro has been opened in France! This is a feast of football fans, moreover is the carnival season of the people who love sports worldwide. Whether you want to witness England's performance, or want to see the style of WAGs, the UEFA Euro can make you crazy. Do you also hear the call of the UEFA Euro?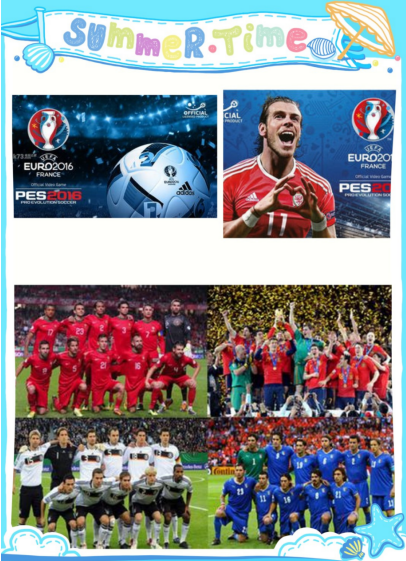 Many people will watch the match with their good friends, drinking and cheer for their favorite team! Encourage! This may lead to some health problems.

Here, to remind all the fans:
※ Diet. Watch the match, will certainly drink beer and eat barbecue together with brothers. These spicy food will cause harm to the body.

※ Sit long. A match closer to two hours, with a comment and a heated discussion. Sitting long will make pelvic blood circulation poor, prostate congestion worse.

※ Get a cold. Air conditioning is now widely used, and people prefer to lower the temperature, may get cold and damage the fragile prostate.

※ Tired. Now the pace of life is fast, people are under great pressure, overtime is common. And don't want to miss the UEFA Euro and wronged their own bodies,this will cause a reduction in resistance.

Even if you love football, but also to pay attention to your body. The chairmen of China Mr Xi Jinping also said: Young people do not always stay up late, the body is the capital of revolution. Do you stay up late?
Previous :The achievements of R&D department in the fisrt half of 2016
Next :6 essential strategies for selecting optical transceiver