Naming Rules of ETU-Link Product
September 21,2019 17:25:06
Many things are from scratch, from incomplete to complete development process, optical communication is also a technology realization from theory to engineering field, and to today's realization of high-speed operation of optical fibers. After decades of constant experiments by scientists to achieve today's achievements, never give up its research.
Today, with the vigorous development of optical communication, ETU-Link is not lagging behind. The company's rules and regulations are constantly improving. Today, a good working atmosphere lies in ETU-Link's innovation, abandoning the unchanged and keeping pace with the times.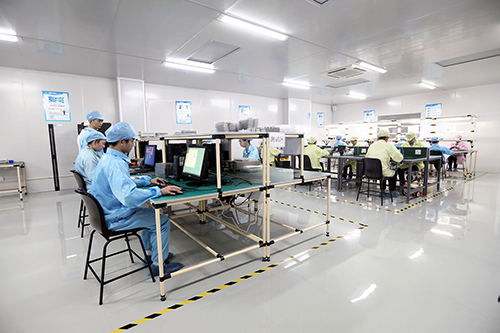 ETU-Link's engineers are also constantly researching higher quality and more compatible optical modules. The products are fine to every detail, clean and equipped environment, which is the stage for their design and development. Repeated experiments, testing and debugging are designed to provide users with high cost-effective products.
In addition, the naming rules of our products have also been changed. After adjustment, a complete naming rule is finally formed.
Following are the naming rules for ETU-Link product models: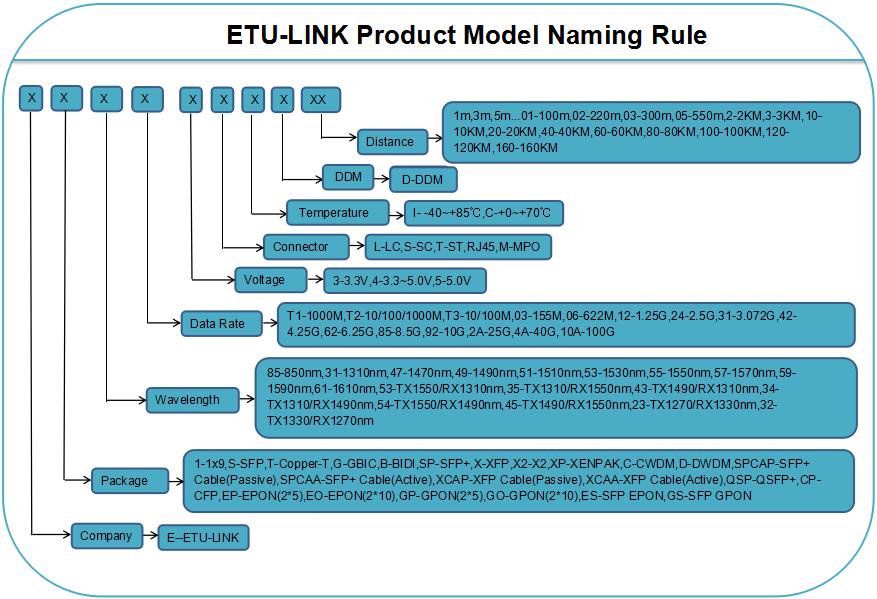 For example: ETU-Link 40G QSFP+ SR4 optical transceiver model:

Interpretation:
E------ ETU-LINK(Company name)
Q------ QSFP+(Package form)
85------ 850nm(Wavelength)
4X------ 40G(Data Rate)
3------ 3.3V(Working voltage)
M------ MPO(Connector)
C------ Commercial temperature(0℃~70℃)
D------ DDM(Digital Diagnostic Monitoring)
01------ 100M(Distance)
ETU-Link is a trustworthy manufacturer of optical modules. We continuously develops new products, improves product series, takes its essence and discards its dregs. Our high-quality service and cost-effective products are recognized by major users.
Related Tags : SR4 optical transceiver 40G QSFP+ SR4 optical modules
Previous :ECOC 2019 - ETU-Link explores 5G communication with you