New Ethernet Standard------25GbE
June 19,2018 21:17:34
It seems that 25GbE is more preferred and accepted by end users, compare with 10GbE and 40GbE.

1.Why Choose 25GbE?
While 10GbE is fine, it cannot efficiently for the next-generation Clould and web-scale environments.
And 40GbE, isn't cost-effective or power-efficient.
So, that's why we need 25GbE.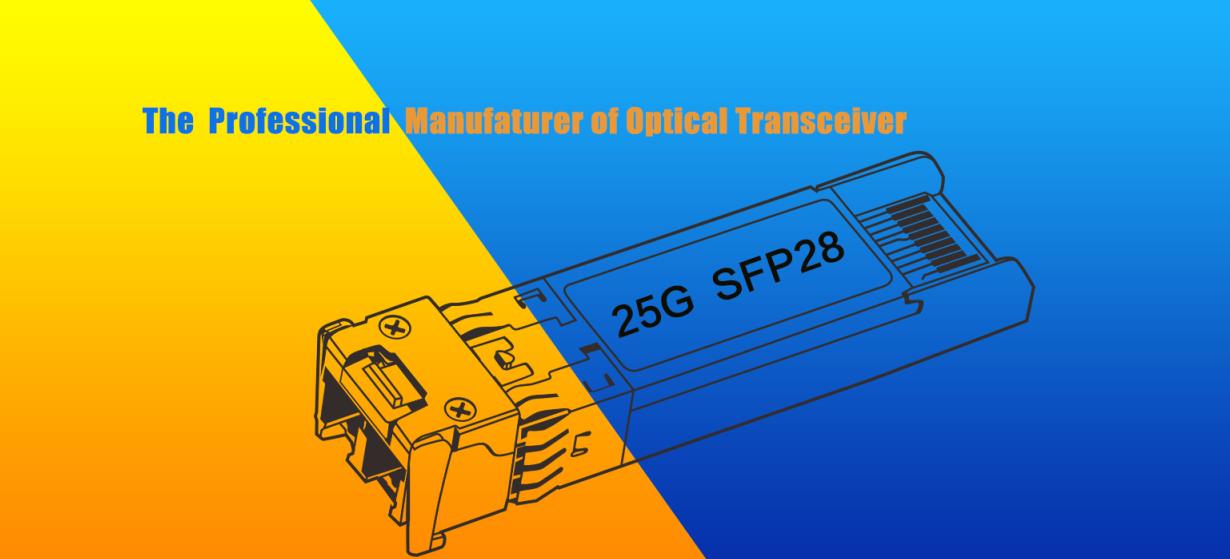 2.The Cost of 25GbE Wiring Is Lower
40GbE has to be cooperated with MPO fiber to transmit, it would cost more.
If now upgrading to 40GbE based on 10GbE, all the fiber cables need to be rewired.
But if upgrading from 10GbE to 25GbE, rewiring shall be avoided.
3.Forecast on Future Ethernet Network
25GbE is expected to seek a broader market in 2018 and will keep thriving in the future.
Google and Microsoft have already committed to 25GbE, and it's likely that other Cloud providers or vendors will follow suit.
4. Application and features of 25GbE SFP28 modules :
a. 25G SFP28 modules can be mostly used in the 25G Ethernet switches / routers / NIC and other devices.
b. Our company now are designing the 25G SFP28 SR , it use the duplex LC connector , and the wavelength is 850nm,
the distance can reach 100m ;
c. Also SR have the DDM function, so it is more easiler to know the parameter of the modules when you have;
d. The inside transmission of SR is VCSEL material, so it can also connect with 50/125μm OM3/OM4 patch cords.
5.If ETU-Link produce 25GbE SFP28 modules?
ETU-Link Technology Co.,Ltd is a professional optical manufacturor for many years,
eventually as the technology matures we already can provide 25GbE SFP28 modules now.
And welcome to contact our sales at sales@etulinktechnology.com if you have any interests.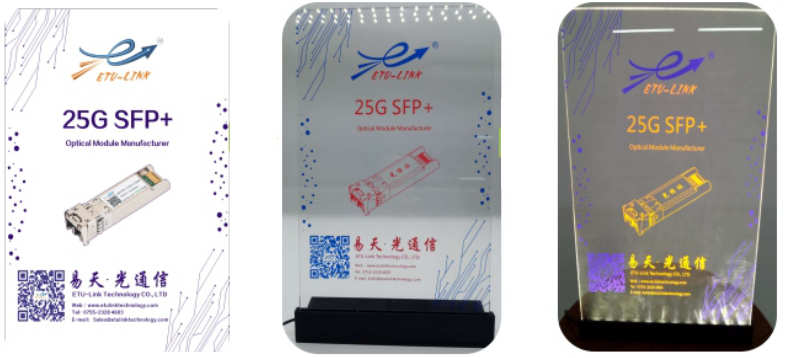 Related Tags : 25GbE SFP28 25GbE SFP28 modules 25G SFP28 modules
Previous :Communic Asia 2018