July 24,2018 19:26:55
In order to maintain a friendly relationship between ETU and customers, and to protect and avoid unnecessary losses, control the RMA cost reasonably to provide better services to the customers. 《RMA details》 are are set out as follows:
The product provided by ETU-Link - 3 years warranty
1. The international RMA will involve tariffs, the larger amount, the more tariffs, so needs customers to adjust the value of the products(Unit price in CI is better within $5-$10, the total is best controlled at about $20).
2. International freight costs are higher, reasonably control the packaging weight and size will help reduce the cost. Pls help use the suitable carton, avoid putting too much filler, causing high freight loss.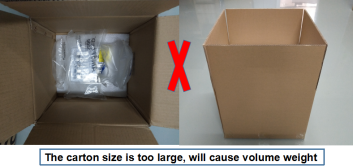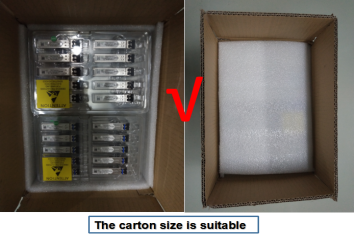 3. Ensure that the recipient's information is accurate
Address: 4th Floor, C Building, JinBoLong Industrial Park, QingQuan Road, LongHua
District, Shenzhen city, GuangDong Province, China 518109
Tel: +86-755 2328 4603
4. If the product does not have quality problem, please ensure that the number of actual returns is in accordance with the number of informs.
5. If the product has quality problem, pls provide us the relevant information to fill out the Complain Sheet, then make the RMA application form to the leader to sign.
Related Tags : RMA application Notice of RMA optical modules
Previous :Are you ready for CIOE 2018?
Next :What are the differences between singlemode QSFP+ and multimode QSFP+