Some Useful Informations Of The Optical Module Interface
March 14,2016 17:37:18
In order to make the new partner learning the optical module interface easily, so summarize some useful information as below :
The Interface Type of Fiber Optic Module: Dual fiber interfaces, Single fiber interfaces and RJ-45 interfaces.
1. Dual-fiber interfaces : The common are dual-fiber SC and dual-fiber LC
Dual-fiber SC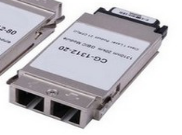 Dual fiber LC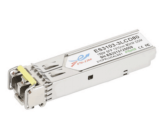 2. Single fiber interfaces: Single fiber SC and single fiber LC
Single fiber SC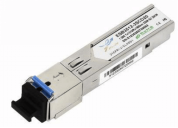 Single fiber LC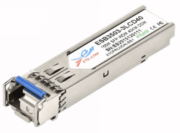 3.RJ-45 interfaces : The transmission medium is a coaxial cable (twisted-pair)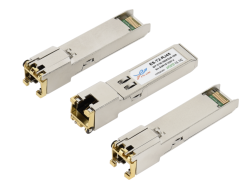 The SC interface module connect the SC patch cord , the LC interface module connect the LC patch cord.
The optical fiber including some type:
1. SM OS2 9/125um
2. MM OM1 62.5/125um
3. MM OM2 50/125um
4. MM OM3 50/125um
5. MM OM4 50/125um
The Copper-T SFP connect the cat5 or Cat6 UTP/FTP cable.
Every point connect by the fiber and patch cable , finally it makes us enjoy the internet!
Related Tags : Dual fiber interfaces Single fiber interfaces RJ-45 interfaces
Previous :What are Optical Connectors?
Next :Optical Fiber Connector