Technological innovation leads the future
June 13,2017 11:15:02
Independent innovation, key cross and lead the future, ETU-Link has been committed to accelerating the development road of innovative enterprises. Our R & D team has been keeping on trying, make the pace of innovation more solid and powerful!
In this fierce international competition, innovators are the strong. Grasping innovation is grasping development, and seeking innovation means seeking for the future.
The sweat we have paid has been harvested, can not help but want to share with you our scientific research results.
Icc-PN test system:
Main function: Electrical performance testing of the core of the optical receiving component TO-CAN.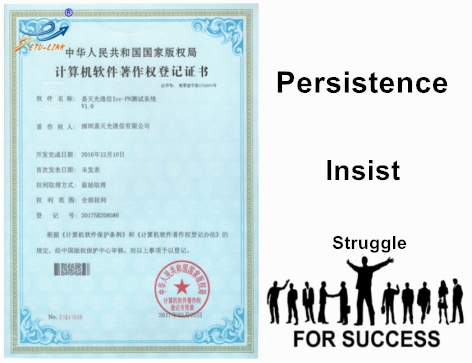 Technical characteristics:
◆ High integration, the product current and the noise power at both ends of RD+ and RD- can be tested at one time;
◆ Reliable use, programmable instrument transmit the data through GPIB bus and computer, maximize guaranteed data acquisition reliability;
◆ Easy to use, reference values can be downloaded from the server or database to the program by simply pressing the button, almost without the need for special training can start using.
SFP/SFP+ FQC detection system:
Main function: Final detection system for SFP/SFP+ optical transceivers with DDM.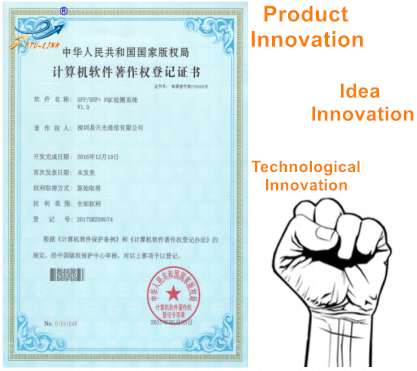 Technical characteristics:
◆ Widely used, write code for all kinds of packaged

optical modules

conforming to SFF-8472 protocol, including SFP, SFP+ etc;
◆ You can use it after simple training;
◆ Stable and reliable, for the ID information of the module registers, DDM information, threshold information, the User EEPRom information are read only. Then the module information is judged according to the SFF-8472 protocol.
◆ The operation is simple, is good for operator.
We still need to work hard, guard against arrogance and rashness, unremitting self-improvement. Although the road will be long, but the dawn will always stir up the waves in our hearts!
If you are looking for a reliable, high-quality, responsive optical module manufacturer, ETU-Link will be your good partner!
Related Tags : GE-100FX SFP Transceiver Extreme 10G SFP+ Optic cable Comnet RJ45 Copper SFP Transceiver Modules
Previous :SFP optical module