June 06,2018 19:23:00
With the necessary of the hot application and low cost for the modules optical fiber,
The Compact SFP have emerged, But what is the CSFP?
Today we will share some about it for you, hope it can be helpful for you and your market.
1. What is CSFP ?
CSFP is the short of Compact Small Form Factor Pluggable,
It is based on the popular SFP package, and have the more advanced and compact CSFP package.
By using a dual-channel, four-channel design, the CSFP uses the existing SFP general-purpose interface,
But the external dimensions are reduced to half and one-quarter of the existing industry standards.

2. What is the working principle?
The CSFP optical module integrates two BIDI SFP modules on the outer dimensions of the traditional SFP module.
The module is consists of two PLC BOSAs to realize the two-way transceiving of the two channels under the same external size.
The pin definition and monitoring quantity are quite different from the traditional SFP module.
The other functions are basically the same.
LOS is the alarm signal, IC is the integrated chip, MCU is the microcontroller, and EEPROM is the power. Erase read-only memory, BOSA optical transceiver components.
CSFP completed the integration of two traditional single-fiber bi-directional SFP modules.
Its structure includes two independent optical transmit receive channels.
Each channel consists of a PLC BOSA device to complete the optical signal reception and electrical signal transmission.
And they are the core components of the CSFP module.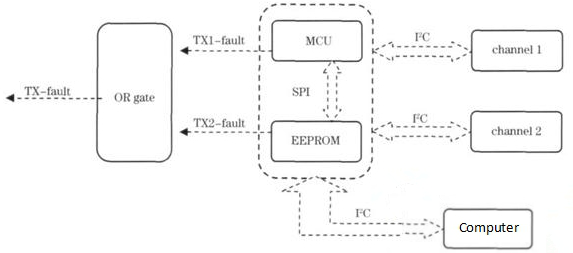 3.What are the types of the CSFP ?
Now in the market, the CSFP have 155M / 1.25G / 2.5G rate.
The common wavelength is 1490/1310nm to 10/20km, but up to 120km.
For the CSFP, it will have a large market necessary in the future.
For more information, welcome to contact our sales at sales@etulinktechnology.com.
Related Tags : optical module BIDI SFP modules CSFP module
Previous :Which optical modules and optical cables can be selected for deploying 10Gigabit Ethernet?
Next :How to View the DDM Information of Optical Transceiver?