What preparations we need to do when customer reception(2)
August 24,2016 15:10:55
Customers may ask some questions when receiving customers, we should professionally answer the customers' questions if want to win the customers. Today we share with the questions the customers maybe concerned according to my experience.
Focus point 1:
Sales amount
Why the sales amount is the focus point? Because it can reflect a company's economic strength and development.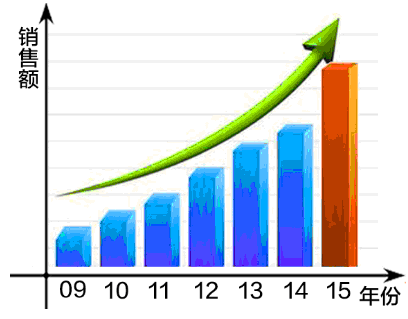 Focus point 2: Market share of different products
We provide the low-speed product from 155M to 2.5G, high-speed product from 8G to 100G. We can calculate company shipping and R&D capacity from these speeding products. If high-speed rate has a large proportion, then the company's R & D strength is very strong. For example, a garment company, customers may ask the sales ratio about men/womens dress on the market, from this we can see which type products the focused on when manufacturing and promotion.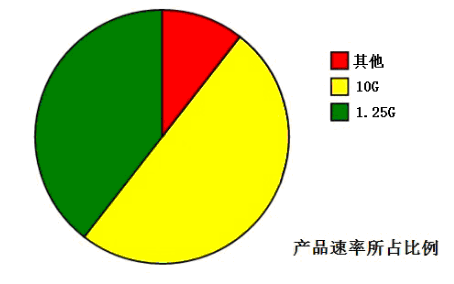 Focus point 3: Customer type and area
Customers can analyze whether a company has enough knowledge and promotion ability in the local market through these two points. The customer types of optical communication industry are operators, integrators, distributors and equipment manufacturers. For example, there may be distributors, retailers and wholesalers for food companies.
Focus point 4: Chip
The cost and defects can be mapped by the types of a modules' using chip . deservedly, the manufacturing cost of the product will also accordingly influence the customer's purchasing cost . As optical modules a sample, the common chip are SEMTECH, UXUN, Maxim and Macom. Using different chips will lead to a slight difference in the product cost.

Since the chip can influence the product cost, now let us share some knowledge of the common chips manufacturers.

Semtech is a leading provider of high quality analog and mixed signal semiconductor products. Its integrated circuit (IC) is widely used in communication, computer and computer interface, automatic test equipment, industry and other commercial applications.

UXUN high-speed chip Co., Ltd. is a China & foreign joint venture Fabless designed company. It focus on the transceiver IC chip design of optical communication front end, and is the IC design and development center of Fujian province.

Maxim is a global leading manufacture of semi-conductor,founded in 1983. The head quarter is located in California USA , branches in Europe, Asia and America . In China, only Beijing, Shanghai and Shenzhen have the Maxim factors.

The head quarter of Macom is located in Lowell, Massachusetts in the United States. Macom also have passed the ISO9001 International Quality Standard and ISO14001 Environment Manage Standard. What's more , Macom has set up many R&D centers and Silicon, gallium arsenide, indium phosphide manufacturing, production, assembly and testing, operating institutions in North America, Europe, Asia and Australia

As the saying goes: There are a thousand Hamlets in a thousand people's eyes. Every chip manufacturer has its own superiority. Most module manufactures will choose and design the projects according to their own factors.

Pursuing higher quality and lower price product is a base goal for a international experienced purchase manager.

ETU-Link carefully obey the Industry standards agreements to reach win-to-win situation through selecting the types, having the testing and so on.

Hope these article can be helpful to the optical industrial elites, and wish all the colleagues can answer the questions fluently when receiving the customers, let the clients know our experienced and expertise knowledge , then trustly giving the order to us .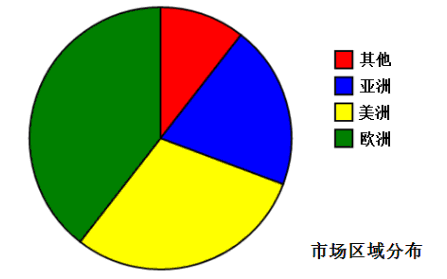 Related Tags : Cisco DAC compatible Solid-optics 10G SFP+ Cable Optical transceiver
Previous :Knowledge of DAC & AOC
Next :What preparations we need to do when customer reception?(1)