What we've prepared for Singapore Exhibitions?
May 10,2017 10:19:17
The annual COMMUNICASIA2017 Tour is coming soon. It was held from May 23rd to 25th in Singapore, Marina Bay Sands Convention and Exhibition Center.
Singapore is a country with a highly developed free market economy, so the COMMUNICASIA2017 Tour in Singapore will certainly attract many Chinese enterprises to participate in the exhibition. At the moment, most exhibitors are busy preparing for the exhibition, so does ETU-Link. Let's take a look at what we've prepared for our customers!
1. Let's blend with nature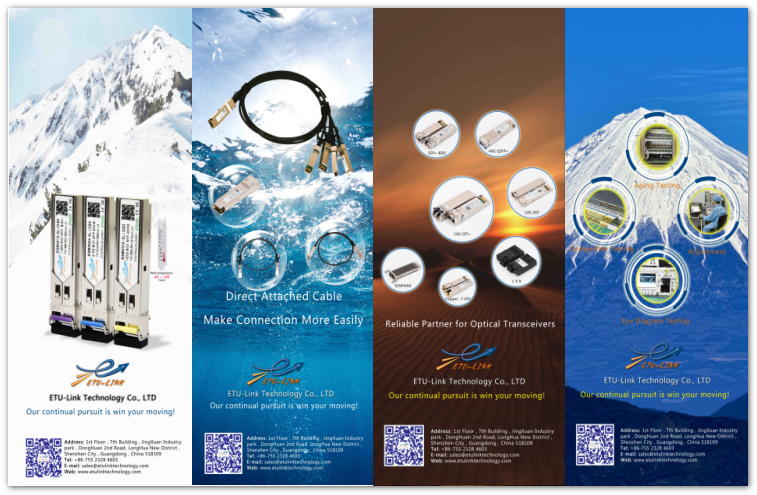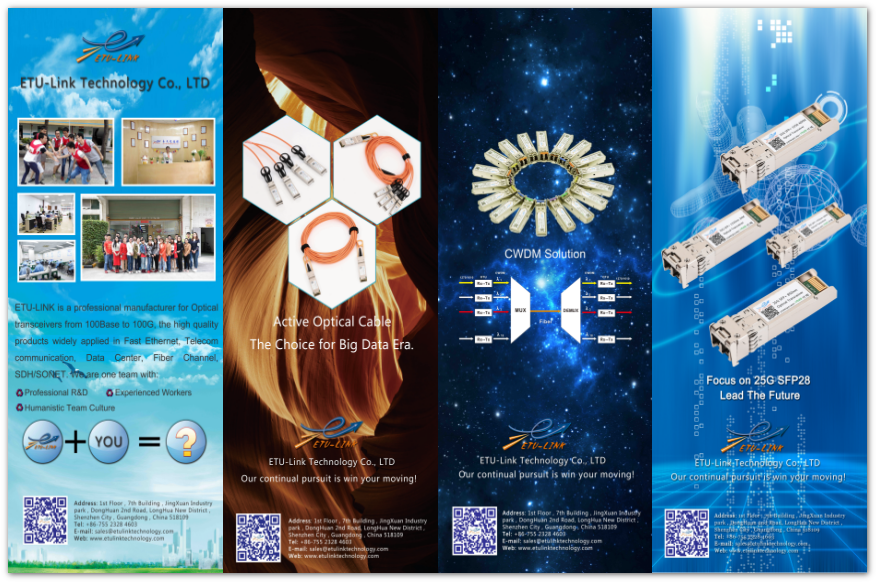 2. How a rich product line can be printed in your mind? Bring the

product brochure

away!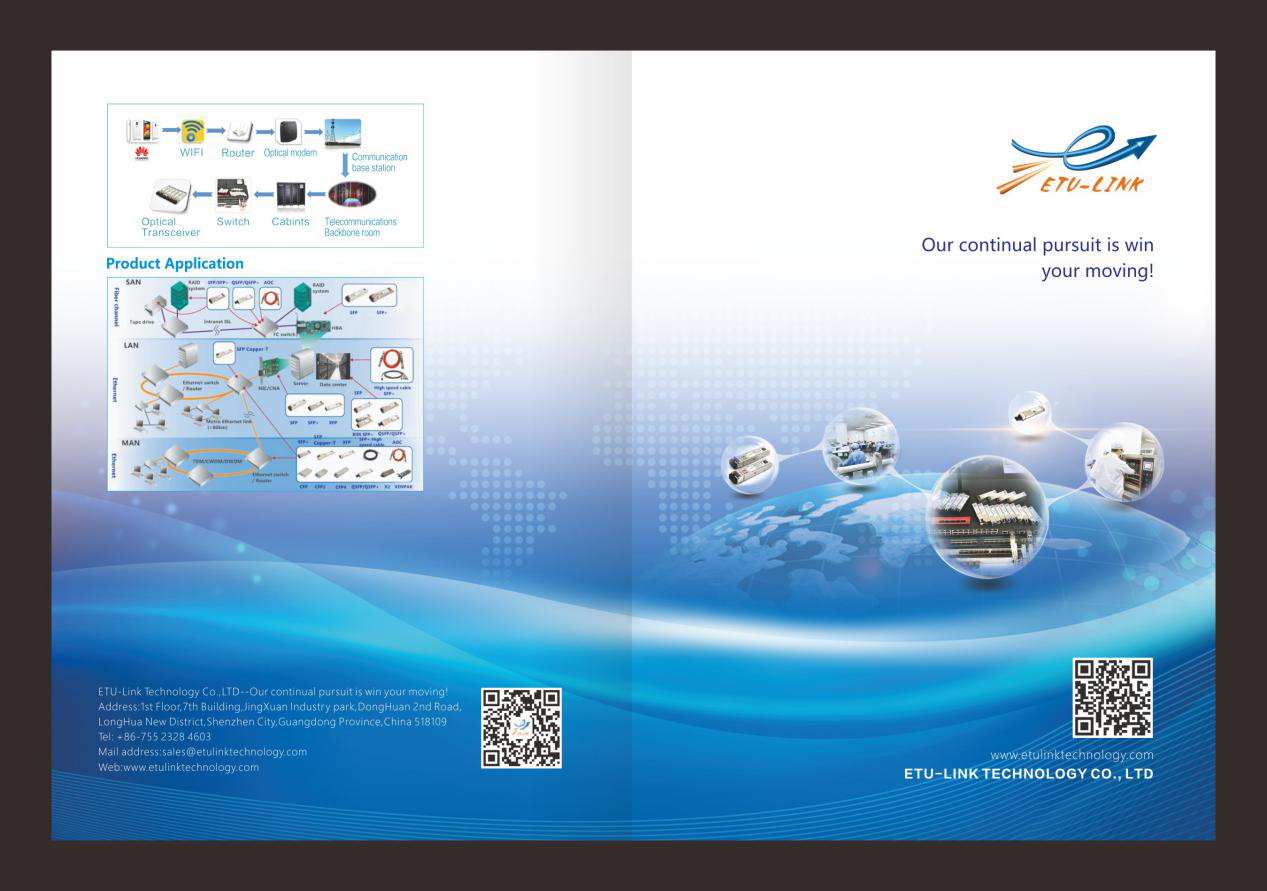 3. Display Rack, show the products to the customers.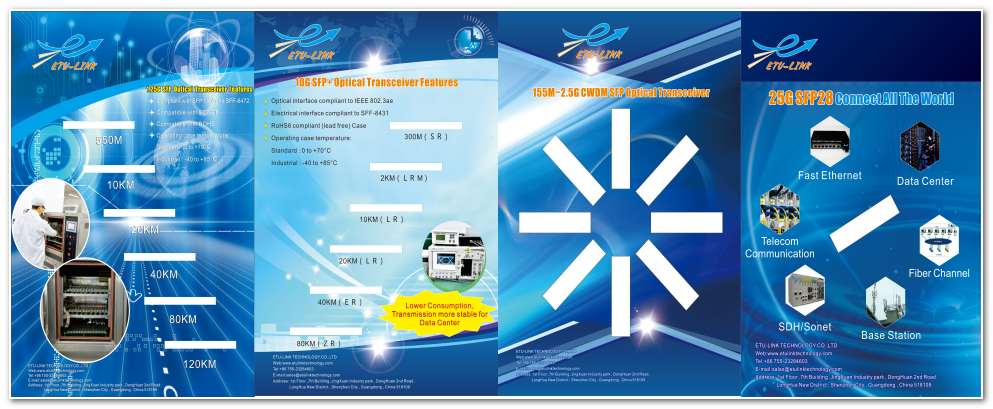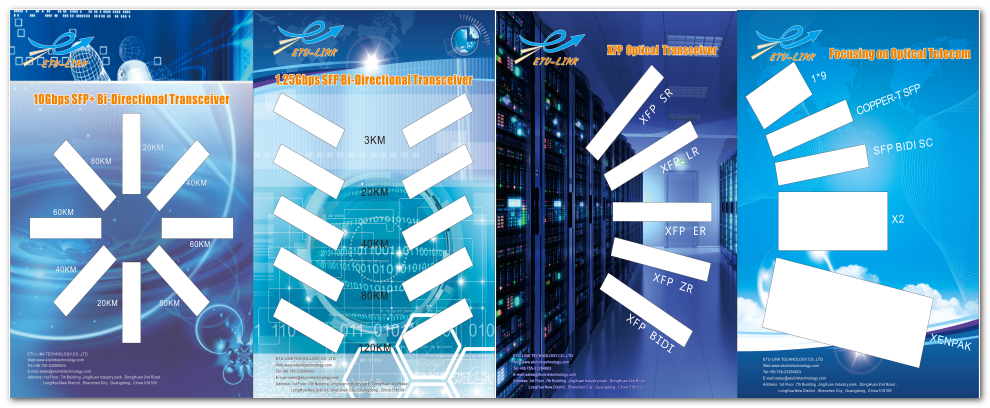 4. Energy saving and environmental protection bags, let you take color back home!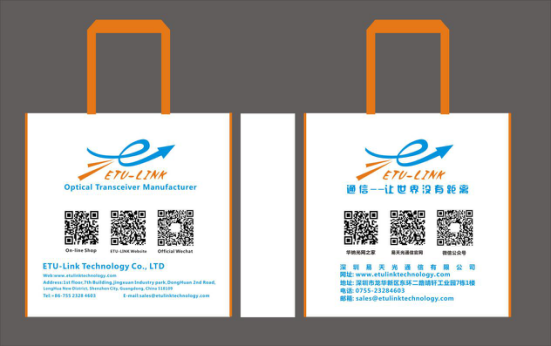 5. Mobile phones are an integral part of modern society, spend much time on mobile phone is harmful to cervical. Take a holder to free body.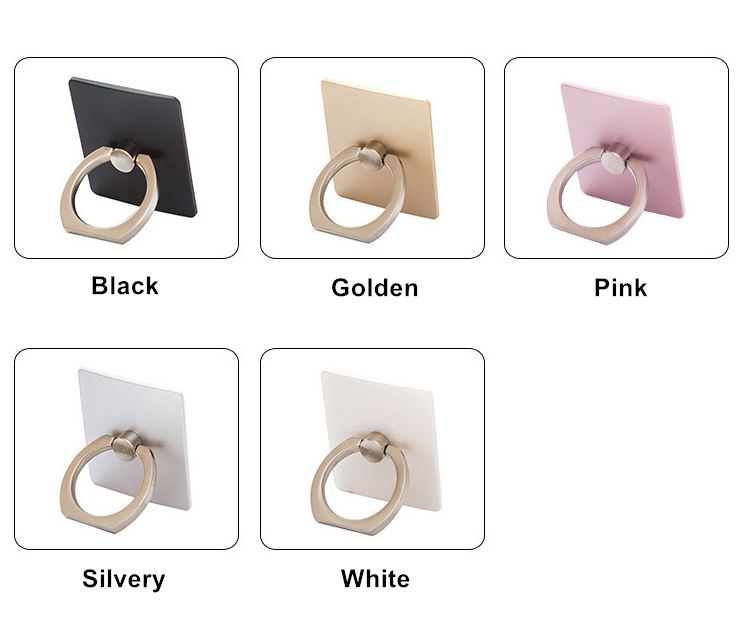 6. Beautiful U disk, containing our company information.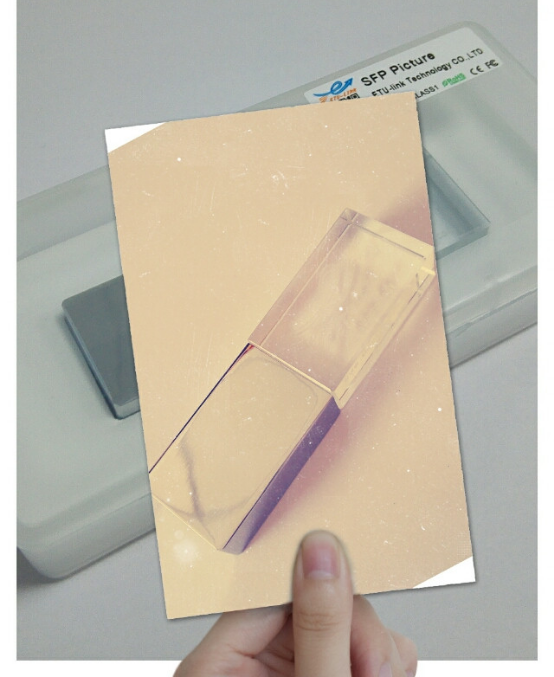 ETU-Link is ready, just wait for the the coming exhibition!
Our booth number is BH5-07, Hall E, welcome all of you to visit our booth! Develop more business with you.
Here, ETU-Link Technology Co., Ltd wishes the twenty-eighth COMMUNICASIA2017 a complete success, also hope the colleagues will be satisfied after the exertions, open more markets!
Related Tags : product brochure Juniper 40G QSFP+ LR4 Linksys 10GBASE SFP+ ER
Previous :The parameter requirement of an order
Next :The common customer complaint problem of optical transceiver