ECOC 2019 - ETU-Link explores 5G communication with you
September 24,2019 21:14:44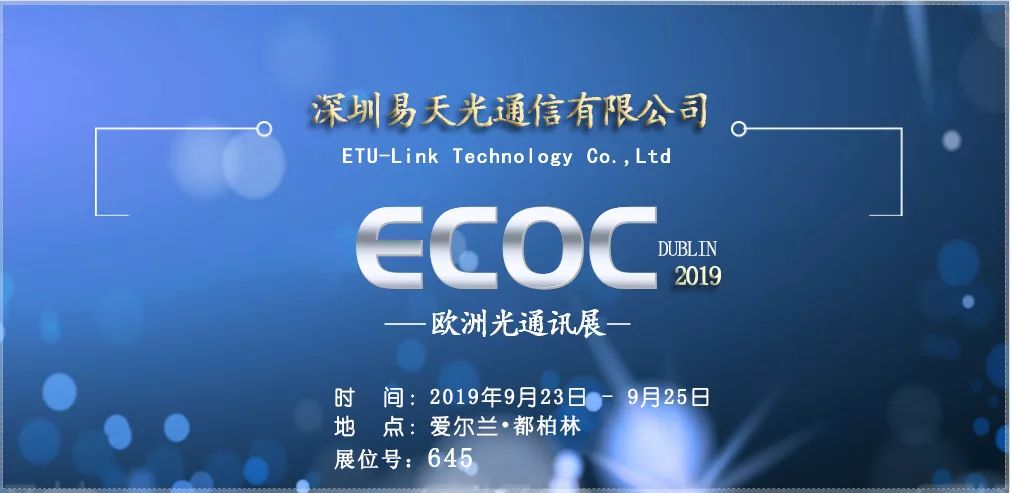 The 45th European Optical Fiber Communications Exhibition (ECOC) has opened yesterday (September 23, 2019) in Dublin, the capital of Ireland. This is a city full of wine and pasture. Here, we hope to discuss 5G communication with optical communication experts all over the world and have a passionate thought collision. On the occasion of this grand event, ETU-Link brought a whole series of 25G/100G, cable and other products to the public. Demonstrating ETU-Link's High Quality Optical Communication Products and R&D Strength, bring customers complete and effective optical network deployment solutions.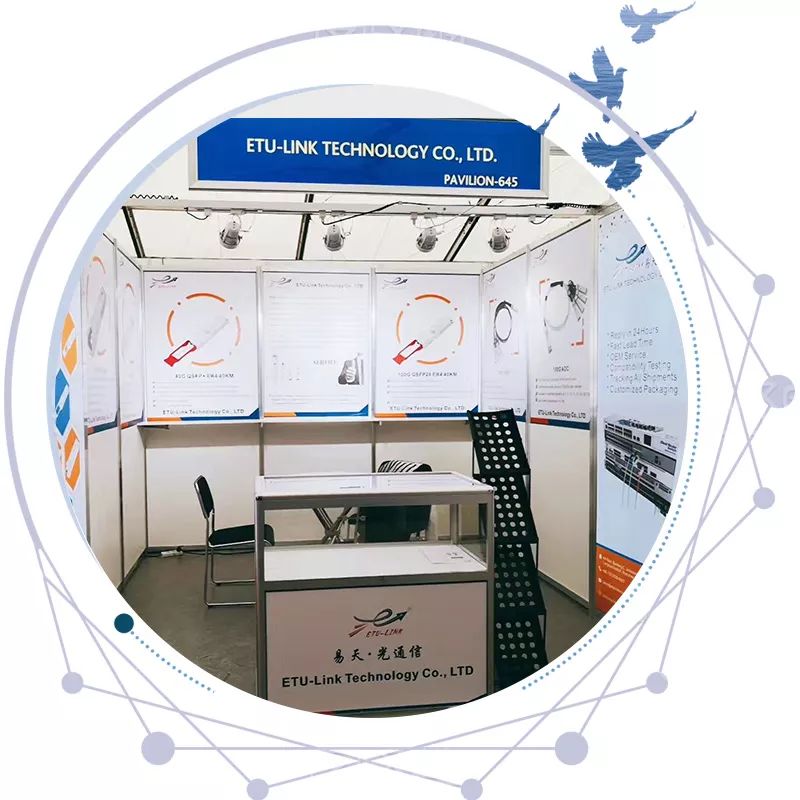 25G/100G Series Optical Module Products: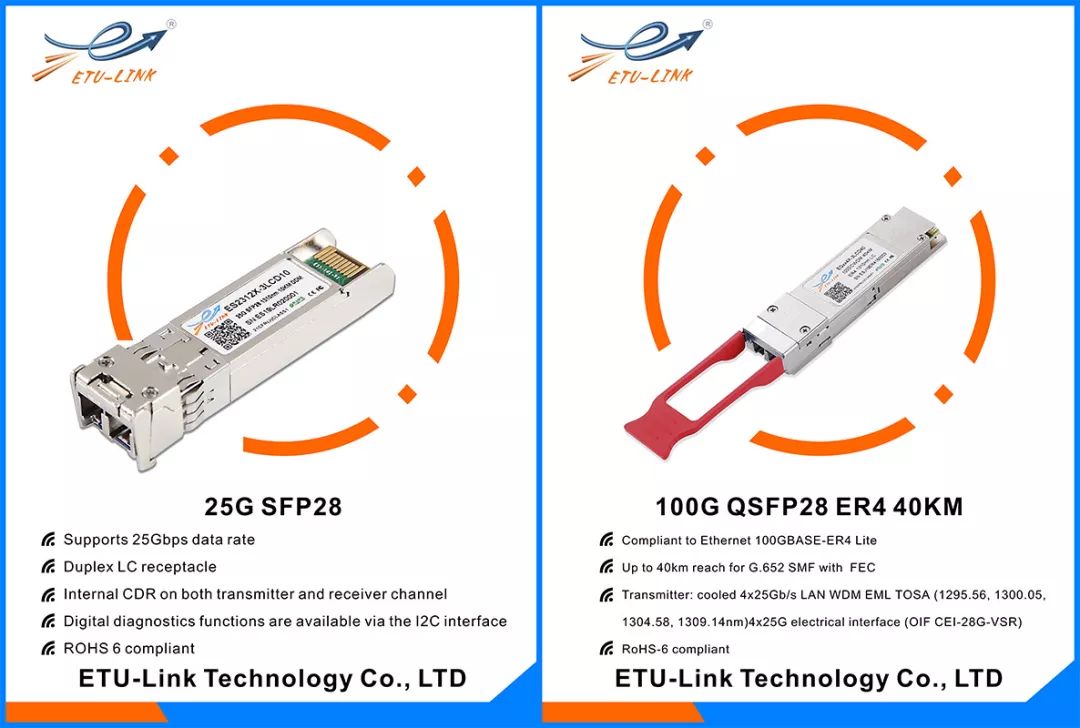 100G DAC/AOC Series Products: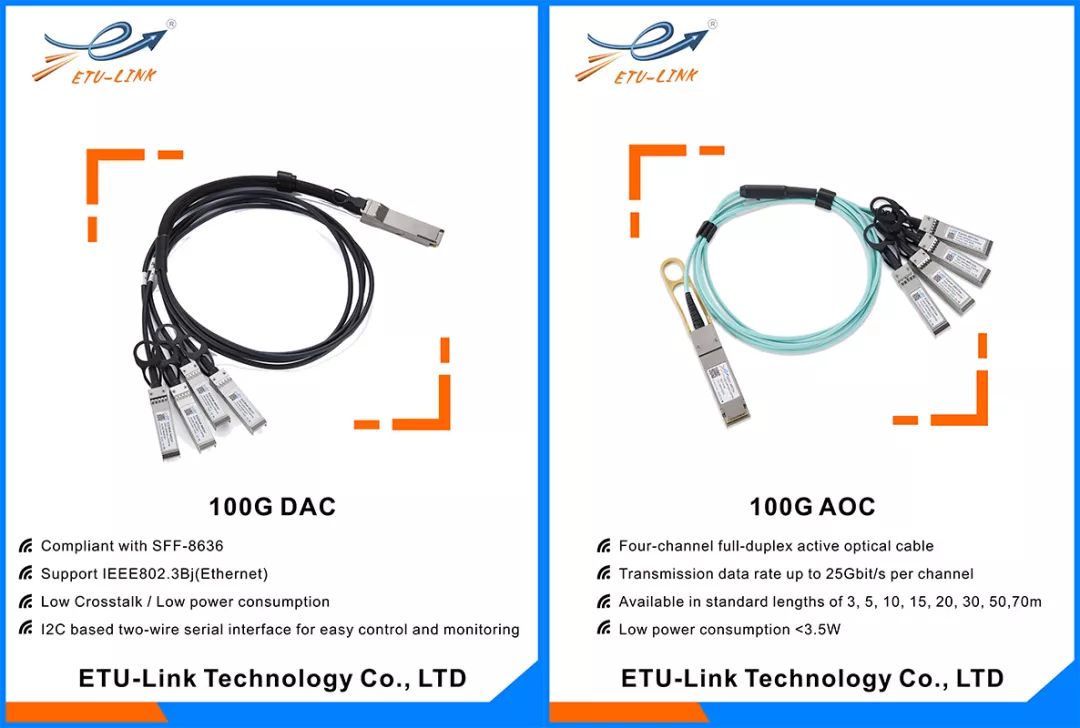 As one of the members of high-tech enterprises, ETU-Link continuously optimizes product process technology, upgrades automation equipment, strengthens the development and research of new products, keeps pace with the times and innovates constantly according to market trends. From laser spot welding, automatic coupler devices, automatic welding, mechanical foot shearing, automatic testing, fixture locking sheet metal parts, is our down-to-earth spirit of production and research to achieve today's achievements.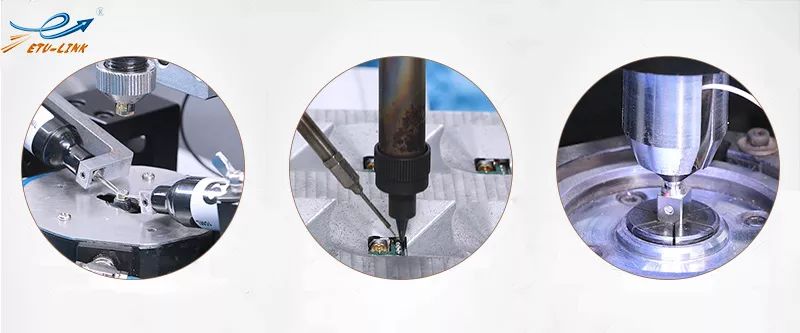 Welcome customers and friends from different countries and regions to ECOC 645 booth for exchange.
Technological innovation makes life better. Our continual pursuit is win your moving!--ETU-LINK.
Related Tags : 5G communication Optical Module 100G DAC
Previous :ECOC 2019--Perfect ending!